Whaa-hoo!!! The 2021 NHKA Racing Series season is here!!! Registration for the Pre-Season Practice Day at Canaan Motor Club is now open. Not only is there a new season, there's a new way to enter events…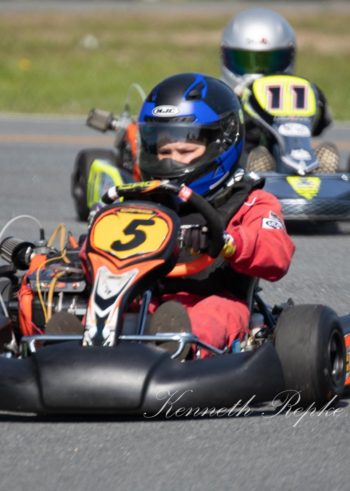 Registering on BikeReg.com is Fast and Secure
If you prefer paying with a credit card, registering on BikeReg will allow you to do so with the security of encrypted card processing. It's super-fast and easy too when you start your first visit by setting up an account. Here's how:
• Go to www.bikereg.com/nhka
• On the top right of the page rollover "SIGN IN" and select "Create Account"
• Select "CREATE PARTICIPANT ACCOUNT"
• Choose a Username/Password and fill in the participant/driver info, including transponder number (or "RENT")
• Ignore the last three areas and click "CREATE ACCOUNT"
• This will take you to your "My BikeReg" page
• Get back to the event registration page by typing "NHKA" in the search field
• Select your class or classes. FYI: The driver's pit pass will be included. The system only charges for one pit pass when there's one driver entered for two classes.
• Now you'll be asked to confirm the participant/driver information or click "I'm registering someone new." If you selected a second class, you'll repeat this process for that entry further down the page.
• Review your order. Please note the service fee BikeReg charges for this service.
• If you're a current NHKA member enter M21NHKA as the Coupon Code to get $5 off each class. (Non-member cheapskates may be subjected to public humiliation.)
• Click the "I understand…" box.
• Click on the credit card logos to check out.
Or You Can Still Enter the Old-Fashioned Way
If you're not comfortable with this whole internet thing yet, you can still print an entry form by going to www.NHKA.net/membership-forms However, fax or email submissions will no longer be accepted… meaning you'll need to mail it in time arrived for the deadline. Also, for security reasons we strongly recommend you pay by check when entering by mail.
Pit Passes for Non-Drivers Now Sold at the Gate
If you're going to bring helpers or family to the track, you'll need to check in at the gate as a group to purchase their pit passes (cash only.) Please remember that we still need to follow town and state covid-19 regulations, which include mandatory attendance limits. These restrictions will be announced for each event.
Covid-19 Stuff
For every event, all attendees will need to complete an NHKA Covid-19 Waiver, as well as one for NHMS for events there. We're asking everyone to print these out and complete them at home the week of the race so you can just hand them in as you check in at the gate. You'll find a link for these waivers with the Race Pre-Registration here: www.NHKA.net/membership-forms
We've also updated the NHKA Covid-19 Event Procedures, with which all attendees are expected to be familiar.
Go! Go! Go!
The green flag is out – send in your entry now! And stay tuned for more important event updates as we get closer to what's shaping up to be a huge Pre-Season Practice Day at Canaan on the 24th.