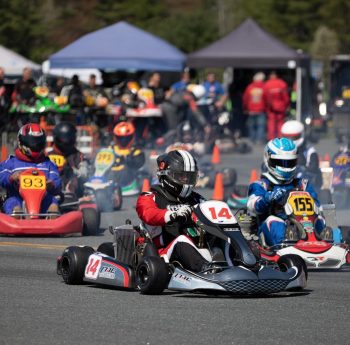 So far it's looking like Mother Nature is onboard with holding back the wet stuff until Sunday to give us a beautiful day for our first event of the season this Saturday at Canaan Motor Club. Here are some updates
Friday Night Camping: All the allowable slots have been taken.
Trailer Drop Off: You may drop off your trailer and set up a pit spot on Friday night. Hours are 7pm – 9pm only. No Exceptions. If you are not camping you must vacate the property by 9pm. You will check in and pick up your wrist bands at the gate. REMEMBER: Your helper must be with you to pick up their wrist band or you must wait with them at the gate in the morning. We will not hold wrist bands for anyone.
Use the First Gate: Please enter the property by the first gate, there will be a NHKA sign. Don't miss it – there is no place to turn around. DO NOT USE the neighbors' driveways to turn around.
Masks Required: Bring your masks. Masks will be required in all common areas – meaning anywhere outside of your personal pit area. Yes, we do know that NH lifted their mask mandate. Nonetheless, we are continuing with the same procedures that we agreed to with the town and the track last season. Our hope is that we will be able to relax some of these procedures as the season goes on. For now, we will strictly enforce the mask requirement and expect everyone to respect all the NHKA Covid-19 Event Procedures that enable us to race.
NHKA Covid Waiver: All attendees must fill out a NHKA Covid Waiver at home the week of the event (ideally within three days) and have it with you when you check in at the gate. If you filled one out and dated it prior to this week, you need to do a new one. Covid waivers will be required until otherwise announced.
Help us get everyone into the track as quickly as possible by having all your paperwork completed when you step up to the gate (minor waivers too!) You don't want to be that person who holds up the entire line filling out forms that you could have completed at home! We've all had enough waiting! It's finally time to go fast!