We're All About the Fun of Racing
Newsflash: Go-kart racing is actually a thing. Not yard karts like the kid down the street uses to terrorize flower beds, and not the putt-putt-karts at amusement parks. We're talking purpose-built, high-performance machines on real race tracks hitting speeds up to 100mph. Crazy, right? Well get this, pretty much anyone with an inner Mario Andretti can do with the NHKA Racing Series – that means you!
Real Racing for Real People
The NHKA is the largest karting club in New England, with events at New Hampshire Motor Speedway in Loudon, NH and Canaan Motor Club, a 1.3 mile road course at the old Canaan Fairgrounds. Mike Camarra, who runs the NHKA with his father Lee, describes the club as real racing for real people. "We have adults, boys and girls racing at every event," says Camarra. "We're from all walks of life – executives, mechanics, professors, electricians and artists, but we're all covered in driving suits and grease, so everyone just ends up being racing buddies living the dream." He says this without a trace of sarcasm. "We have guys who have dreamed of racing since they were kids," says Camarra. "Now in their 30s, 40s or older, their families and careers well established, that old itch comes back. The NHKA gives them the chance to scratch the hell out of it, and finally prove to themselves and the world that they are born racers."
Karting Kids Grow Up Fast
There's also a large contingent of boys and girls, five years old and up, racing karts appropriate in size and speed for their age. It's tough to find a racing super star who didn't come up through karts. These kids know it, and have big dreams of NASCAR or Formula 1 glory. Only a few have that spark of "maybe," but they all enjoy the attention of moms and dads rolling up their sleeves to support these aspirations. And while few will make the big show (though we have a number of national champions in our ranks), they will all gain mechanical, communication and collaboration skills that will fuel their success through high school, collage and their entire lives. That, and a deep bond with their families that's simply priceless.
Every Speed and Budget
The NHKA Racing Series has kart classes for all ages, speeds and budgets. Like all things (and all racing) you can spend a small fortune, but you certainly don't need to. You can get a new Briggs 206 (an entry-level kart that can be tuned for adults or kids) for around $4,000. You can buy a nice used one for a lot less. Where can you find such a deal? Start with our NHKA Authorized Dealers, or you might find a great used kart posted by a racer to our Facebook page. But no matter where you buy your kart, a word of advice: Find a local shop that that attends all the races so you always have the parts, advice and help you need where you need it most – at the track! Better still if they invite their customers to pit together as a team. Just listening to more experienced racers discuss ideas for going faster, or issues they had and how they resolved them, will shorten your learning curve like nothing else.
Safe is Fun
Someone getting hurt is never fun – and we're all about fun. The owners of the NHKA bring two generations and decades of experience to every race. We have a veteran racer who personally performs a pre-race safety inspection on every single kart at every race to make sure it meets our safety requirements. The corner marshal team has been working with the club for years. Time and again they demonstrate how much they care for the racers out on track as human beings. But racing is racing, so despite our best efforts incidents happen. That's why we always have an ambulance with two EMTs on the premises at all times that there are karts on the track.
Fair is Fun
Every year we invest an enormous amount of time into our rules to make sure they are well communicated, easy to understand, followed and enforced when necessary. We also go out of our way to get feedback from our racers. We want everyone to race with confidence that they have the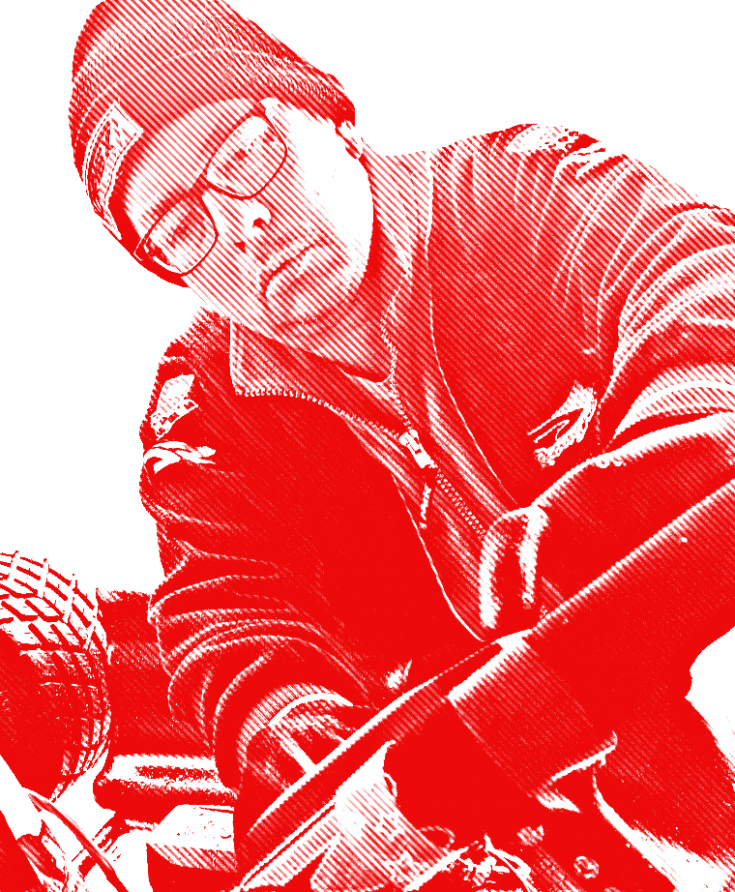 same shot at winning as anyone else. Fairness isn't just about catching cheats, it's also about maintaining parody within a class between engines and karts made by different companies. Finally, we also want it easy for you to race whenever and wherever you want. That's why we do our best to keep our rules aligned and our schedules from conflicting with those of other karting series.
Join the Family
It sounds trite, but it's true, and frankly we're very proud of the family spirit that shows itself in so many ways. As a race day begins, it's plain to see in the warmth of the greetings and the contented smiles of being with more than 200 of your best friends. When the competition revs up, time and again you'll find drivers in their main rival's pit helping out on their kart to make sure they're ready for the green flag. At the end of the day you might see an experienced racing dad showing a new racing dad a maintenance trick while their kids run around having as much fun off the track as on. Or that banquet where club members raised several thousand dollars for a racer battling cancer. It's moments like these that make us feel fortunate to be part of a community like the NHKA. Besides, you just can't beat having friends who are just as crazy about racing as you – and just as crazy!