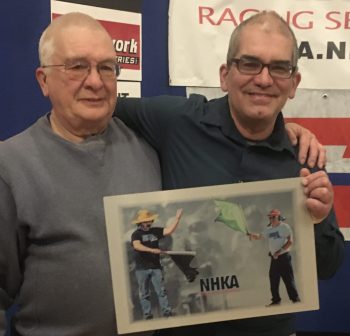 Hello Racers,
We have a plan so we have a green light to get back on track at last!
NHKA has grown into a big family of racers, with many friendships dating back years. We're all eager to return to the atmosphere of fun and comradery that makes the club so great. Unfortunately, you might be hard pressed to recognize that atmosphere when you read the new COVID-19 Event Procedures. That strange feeling isn't likely to improve much at the track as we all learn to live with them.
These are crazy times. We need these new rules and procedures to demonstrate to everyone – members, workers, vendors, track owners, surrounding communities – that their health and safety are our top priority, that we care about how what we do effects them, and that continuing to work together is our long-term goal. We know that some measures may seem over the top, but it is better to be too cautious and be invited back than to be rebels and burn bridges that make our racing possible.
Please read and follow the new NHKA COVID-19 Event Procedures. Know we're all going to need friendly reminders not to congregate, not to hang out in each other's pits, to maintain six feet of distance. We'll need to remember not to be self-defensive or get irritated about by these reminders. And we'll need to give these reminders too. It's the same thing as speaking up when you see something wrong with another racer's kart. You don't want to see them get hurt or hurt anyone else. We take care of each other. It's a big part of what makes the NHKA what it is. If we follow all these awkward new rules in that same spirit, we'll find that familiar atmosphere of comradery is still there, even when we're six feet and trying to figure out how to drink a beer through a mask.
On to the first event of the 2020 season at Canaan Motor Club one June 27th and 28th. Watch your inbox, this website and the NHKA Facebook page for further updates.
We're looking forward to seeing you at the track!
Mike and Lee