Wow! 100 entries! Now that's how you kick off a season! Will this weekend's first race of the Interstate Kart Series be another record breaker? It was last year with a jam-packed grid and and intense competition out on the track.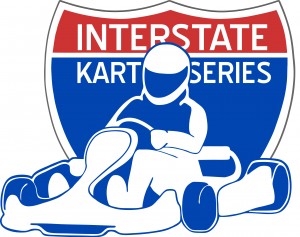 This Saturday will be Race 1 of 6 for the IKS – New England's only multi-track regional karting championship. Always a huge draw, these events bringing together the Boston-area racers of F1 Outdoors, NHKA Racing series competitors and now a formidable contingent of new racers from Northern Vermont and New Hampshire. It will also be Race 2 for the NHKA Racing Series, which is ONCE AGAIN driven by Checkered Flag Indoor Karting. (Thank you Tom Prioli!)
And while we're giving shout-outs to awesome sponsors, be sure to thank Lori and Steve Sarnecki whose Stellor Custom Jewelry is sponsoring this weekend's trophies. Nothing says, "what tire bill?" like a custom-designed ring or a one-of-a-kind bracelet or pendant. Since opening their studio in Plymouth, MA in 1995, the couple has

perfected age-old techniques for combining precious metals with rare gems to create wearable works of art. They bring the same elevated craft to their jewelry and watch repair and restoration services. If you'd like to treat someone special with something special, browse all the beautiful possibilities at stellorcustomjewelry.com
New Friday Load-In Procedures at NHMS
For most events, including this weekend, racers are welcome to enter the track at 3:00pm, so long as an NHKA official is present and it won't interfere with another group's use of the track. We'll give you as much notice as we can if there'll be a delay. You can just drop your trailer in a great pit spot and leave. Or you can purchase a $25 camping pass from the track at the front gate and enjoy a pleasant and productive evening with your racing family getting set-up, registered and teched. Please note: the front gate will be locked at 10pm. There will be positively no admittance after that time, even if we really like you.