The final event of any season always makes for exciting racing, this will be doubly true on October 1, 2016 at Canaan Motor Club when both the NHKA Racing Series and Interstate Kart Series seasons wrap up in one crazy-intense Double Finale.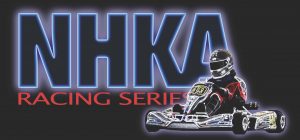 We'll soon see how this weekend's IKS race at F1 Outdoors plays out in those standings, let's take a look at the races to watch in the NHKA points championships.
Stock Moto Shifter
Shifter kart racing is officially back in 2016! Week after week, the drivers of our fastest classes showed up in force to bang gears and bumpers for every position. While Alan Morrison rides off into the sunset with the KZ Shifter championship, it is another story entirely for the Stock Moto Shifter drivers. All year long Mike Kavanaugh, perhaps the series', shall we say, most seasoned racer, sat at the top of the points. However, when you figure in the drop, young gun Evan Polisky pops to the top of the standings with a 20-point advantage over Jake Seidel going into the last event. That would be a reasonable cushion if it weren't for the fact that the entire top-6 are separated by only 80 points! Now that's some competition!
World Formula Light
You know you've had a championship winning season when a 2nd place finish is your drop race. Such is the case for "Fast Freddie" Fawcett in his CFMotorsports prepared Margay World Formula Light. While Richard Hemingway sits fairly secure on the second step of the championship podium, Mike Oliver (who, with his family, is sponsoring the event's trophies), Michael Antonov and Ed Bernardon are only separated by 40 points in their battle for the third spot. Meanwhile, World Formula Heavy Champion "Dammit" Dave Nadeau will be looking to make it a perfect season by driving his Lefty's Brewing sponsored kart to a ninth straight victory. This would be an NHKA first in a competitive class. Good luck and congrats!
TaG Junior
Strange but true: Nikolas Georgantas and Garrett Miskoe have only met on-track three times this season in New Hampshire, but none the less will be battling it out for second place at the Double Finale… that is, if they both show up. Meanwhile, Stephen Krueger banged out top-two finishes like it's his job, earning himself the TaG Junior championship. In his spare time, he hopped into his 80cc Junior Shifter, often hanging tough against the 125cc shifters.
TaG Masters
Once again Tom Prioli leads the TaG Masters points going into the Double Finale (estimated drop applied). However, if Tom wants to win his third straight championship he'll have to hold back a hard-charging Marciano dos Santos who is only 35 points back, Derek Franklin lurks only another 30 points back, and Ryan Ouellett only 50 points behind Derek. This should be a great race, as usual.
Mini Max
The adorable/fierce Ireland Nordstrom has locked up her second NHKA Racing Series Championship in a row with a commanding 110-point lead in Mini Max. The battle for runner up honors will be the one to watch. Going into Saturday's Double Finale, Evan Slater holds a 40-point advantage over Ryder Currier. And never count out Anna Pellegrini as she takes her bid for the third step of the podium.