Last weekend's IKS race at F1 Outdoors set the stage for some of the tightest championship points battles we've ever seen. The Double Finale at Canaan Motor Club promises to be a wild one.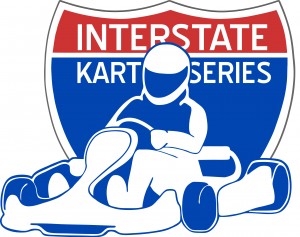 Stock Moto Shifter
With his rugged good looks, clearly Stock Moto points leader Keith Buffo would take the best picture hoisting the IKS championship trophy. But with the top 5 separated by only 27 points, he'll need to pull off the pole/prefinal/final hat-trick to keep the title from Evan Polisky, Mike Kavanaugh, Dave Nadeau or Jake Seidel (who is doing a rain dance as I write this.)
World Formula Light & Heavy
A scant 10 points are all that separate Nick Leung and Richard Hemingway in the battle for the World Formula Light championship. That is once crazy tight points race by any measure… except this one: In World Formula Heavy, David Olbrych, Dan Dupre and Dave Nadeau are all within six points of the championship. That's nuts.
TaG Junior
While Jonathan Treilof has the TaG Junior championship sewn up, only 49 points separate Henry Goddard, Bryce Czuba Nicholas Roth and Haley Lederer in their four-way fight for the remaining two steps on the IKS championship podium.
TaG Senior
The TaG Senior championship is completely up for grabs. With a mere 29 points separating the top four, either Christian Sarnecki, Chris Kierce, Derek Franklin or Zack Morrison could be your champion when the checkers are thrown.
Mini Max
Ireland Norstrom may have the NHKA Mini Max title locked down, but she is going to have to put in some work to win the IKS title. When you calculate the drop, Evan Slater is only 15 points back, and Darren Long is only 22 points behind him.
The NHKS/IKS Double Finale is going to be an intensely dramatic and wildly fun day of racing at Canaan with so many championships to be decided on the last lap of the season. Many thanks to Mike Oliver and family for sponsoring the trophies. This is going to be great!