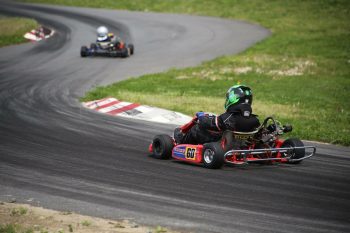 NHKA Race 2 did not disappoint, and for that we once again thank the best group of kart racers anywhere!!!! Everyone got to the grid on time, raced hard and clean, managed to (mostly) stay on track and minimize pickups. Even the weather cooperated causing only minimal delays. Nonetheless, some race groups saw their races shortened, so we will be making adjustments to our procedures in an effort to make sure everyone gets their fair share of track time.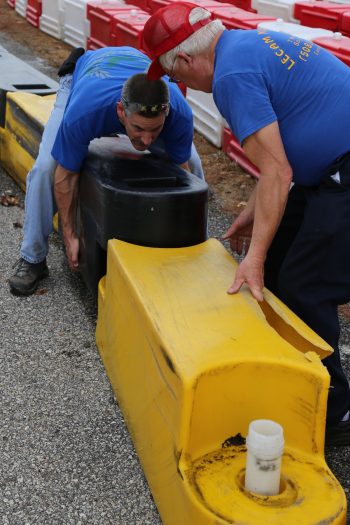 It's a bit of work to get the pits and the track set up at Canaan. This was especially true being our first race of the season there. The barriers had to be pulled out of the barn, plus there was a trailer load of hay bales to wrap and place. So huge thanks go out to those who came up early Friday busted their backsides: Vic Marderrosian, Dave Nadeau, Tim Ferraro, Mike Oliver, Rich Hemingway, Paul Bowin, and, of course, Nancy Bowin and Tammy Ferraro for all they do to make these events even possible.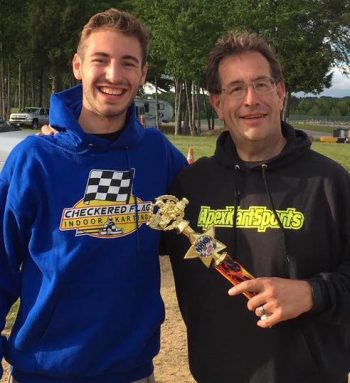 If you follow the club on Facebook (and you certainly should!) you know that the fun of racing with the NHKA extends far beyond the race day. As the club's long-time resident GoPro-tographer, Ken Repke has supplied us with a steady stream of highly entertaining onboard video from his own and his son's karts. With Brett off at college, Ken has fully embraced his love of video and photography, and has now combined them with his passion for racing and aviation. The results have been stunning and plentiful. Like I said, if you're not on Facebook you have no idea the awesomeness you're missing. However, now everyone can see all the great pictures he has taken at the first two races (including the ones of you), even order prints of your favorites. Visit http://kenrepke.zenfolio.com and be sure to thank him for doing so much to build excitement around the club.
We'll be back on the road course at Canaan Motor Club for Race 3 before you know it. Make your day, as well as ours and everyone else's, go as smoothly as possible by sending in your pre-registration now. You can print and mail it with your check or credit card info, or you can email a picture of the completed form to cfmotor@aol.com
Please remember that Race 2 was the deadline for 2018 memberships where championship points from previous races will be included in the year-end points total. It was also the deadline to have any non-spec rain tires marked. Please contact us with any questions or concerns about memberships or tires.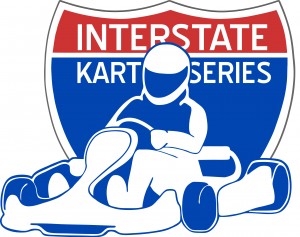 Race 2 was also the first race of the Interstate Kart Series (IKS). Information about the IKS, including the schedule, can be found on the IKS page of this website. Within the next few weeks we will be presenting trophies to the 2107 IKS champions, so stay tuned for details.
Speaking of trophies, race day trophy sponsorship's are available. What better way to show that you care for your fellow racer, or better yet a rival, than for them to receive a trophy with your name on it. ?
On June 16th we'll be following the same schedule for track entry as last race: Friday night 6pm – 10pm with registration available starting at 7pm. Saturday morning gates will open at 7am. Please, no entry before these times unless you are on the pre-approved workers list.
That's all for now. See you at the track!