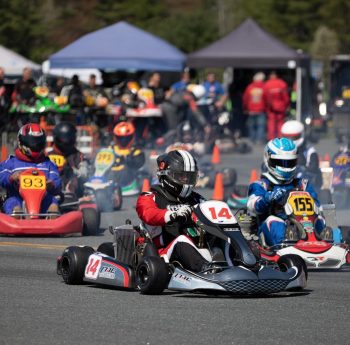 Learning from the hiccups of Race 1, we made some adjustments to our procedures and schedules for Race 2 and were able to deliver a full day of racing across all classes. This rally wouldn't have been possible without our fantastic team of volunteers, staff and officials, but most of all our competitors and crews. By minimizing breakdowns and off-track excursions, all of you deserve the thanks for making Race 2 such a smooth-running success!!!! The points are being calculated and will be posted very soon.
All that said, there are a couple areas still in need of improvement…We continue to have issues with transponders. Some died on track, some were DoA, and others weren't registered to the drivers using them. If you borrow a transponder, please give the number to registration. Also, again, please charge your transponder for at least 18 hours before every race. Remember, no working transponder, no scoring and you start from the back. Given everything you put into your racing, it's a pretty silly way to lose.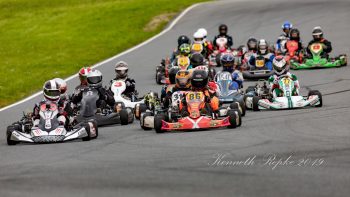 EVERY DRIVER MUST VISIT REGISTRATION THE MORNING OF EVERY RACE TO SIGN THE DRIVER WAIVER – EVEN IF YOU PRE-ENTERED. Incase it's not clear, the waivers you sign at the gate are for you to be on the property. The waiver you sign at registration is for you to race on the track. All are enormously important to protect the club and absolutely must be signed!
One final note on Race 2… Some of you have kindly asked after the woman who was attended to by the ambulance after a nasty fall. Lee spoke with her and reports she is fine, just a bit banged up and sore.
Race 3 is slated for June 22 on the new and improved Hill Course at NHMS. We're eager to see what our new toy can do, so we're considering running the track in reverse. We need to test this first, so we won't know if it'll work until Friday night or Saturday morning. Stay tuned for other event details as race day approaches. Pre entry deadline is Wednesday June 19. If you miss it, no problem, you can still enter at the track.