As we've all become aware of just how shockingly destructive the storm in New Hampshire was, we are thankful that no one was injured at the track, nor any of our friends on Cape Cod near where the tornados struck. We are also thankful for the patience and support of the NHKA membership and everyone from the Northeast karting community who called with offers of assistance. A special shout out to the staff and management at NHMS for stepping up with extra race dates.
Final Adjusted Schedule (Almost)
August 10 Race 4 NHMS
August 11 Race 5 NHMS
August 24 Race 6 Canaan*
Sept 7 Race 7 NHMS
Sept 28 Race 8 NHMS
October 19 Race 9 Canaan
*Note that the event recently added for August 25th has been removed.
Races 4 & 5, August 10-11, New Hampshire Motor Speedway
Each day will be the same format as a regular race day. Race 4 on Saturday will run the track counter clockwise. Race 5 on Sunday will run clockwise. Everyone is invited to hang out after Saturday's races for a party along the lines of KartMania.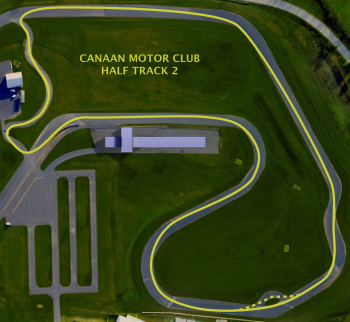 Race 6, August 24, Canaan Motor Club
That's right!!! You read correctly. We will be racing at Canaan this month! How? A seriously committed owner and a whole lot of hard work by Track Manager Dave, the local excavation contractor and dozens of hardcore racers – including a number of you! Dave tells us that the property has been cleared of debris and 95% of the excavation is completed. While this is surprisingly great news, and what's been accomplished so quickly is truly impressive, there is still much to be done before the full road course will be available. So, we will run Half Track 2 clockwise… the right-side loop utilizing the "bus stop" chicane and the section of kart track to the right of the infield garage.
Race 7, September 7, New Hampshire Motor Speedway
This date has been on the schedule all season as Race 8. Now it will be Race 7.
Race 8, September 28, New Hampshire Motor Speedway
This is a new date provided by our friends at NHMS.
Race 9, October 19, Canaan Motor Club
We have added a race on October 19 to get the schedule back up to nine events.