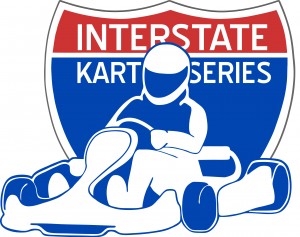 The Interstate Kart Series (IKS) revs into action at this weekend's F1 Outdoors season opener. As usual, there will be practice on Saturday 9am-1pm, then racing on Sunday. Gates open at 7:30am both days. IKS championship awards for the 2016 season will be presented during the trophy ceremony at the end of the day.
It appears that the schedule on the F1 Outdoors website has incorrect dates for the IKS races. The correct dates are:
Race 1 – May 21 – F1
Race 2 – June 17 – Canaan
Race 3 – July 16 – F1
Race 4 – July 30 – F1
Race 5 – Aug 27 – NHMS
Race 6 – Sept 16 – Canaan
Now in its third year, the Interstate Kart Series offers New England racers the chance to come together to compete on a variety of tracks for a regional championship. Every year we add a new track to the mix, and 2017 is no exception with the addition of the full road course at the Canaan Motor Club. Road racing demands different gearing, different set ups and a different mindset than what most of our racers are used to. New challenges keep racing fun, and that's what the IKS is all about!