KartMania!!! is one of our most popular events not just for the two days of racing, but for all the fun we have at Saturday night's cookout and cornhole tournament. Given the huge attendance we've seen all season, we're going to need your help to pull off this year's party.
As usual, Nancy Bowin will be coordinating all aspects of the cookout (as well as 100 other things), so if you'd like to volunteer some time, loan us a grill or contribute some food, please email her at nhkaracingseries@gmail.com Thank you!
Volunteers Needed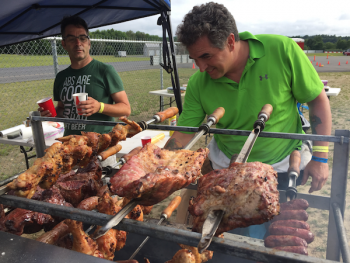 We promise not to hold you prisoner, we just need a few people at a few very busy moments.
[ ] Setup Crew
[ ] Grill Masters
[ ] Servers
[ ] Cleanup Crew
[ ] Pickup & Return of Loaned Items
Equipment Needed
If you have a grill and can get it to the track, it'll help us to have everyone eating closer to the same time. Folding tables are always helpful at a big buffet.
[ ] Grill
[ ] Folding Table
Food Needed
If you have a signature dish, bring it! Please! But if you're not sure what to bring, here are some suggestions.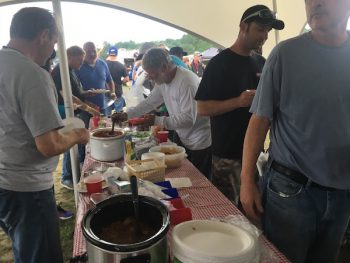 [ ] Garden Salad
[ ] Caesar Salad
[ ] Macaroni Salad
[ ] Cole Slaw
[ ] Salad Dressings
[ ] Sliced Pickles
[ ] Mustard
[ ] Ketchup
[ ] Relish
[ ] Mayo
[ ] Vegetables & Dip
[ ] Cheese & Crackers
[ ] Fruit Kabobs
[ ] Potato Chips
[ ] Tortilla Chips & Salsa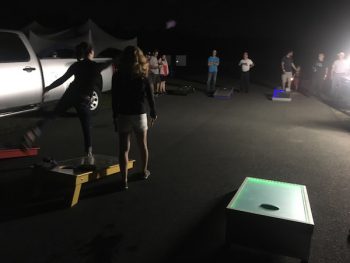 [ ] Meatballs & Sauce
[ ] Chili
[ ] Kielbasa
[ ] Baked Beans
[ ] Buffalo Wings
[ ] Cookies
[ ] Cup Cakes
[ ] Finger Pastries
[ ] Brownies
[ ] Watermelon