KartMania3!!! at Canaan Motor Club July 14-15 is less than a week away. You still have time to save on a two-day entry by emailing your pre-registration to CFMotor@aol.com before 5pm Wednesday the 11th.
Two Full Days of Fun on the Big Track
KartMania3!!! will feature a day of practice and qualifying on Saturday, a day of racing Sunday, and a night of friends, food and fun between. You don't have to qualify Saturday to race Sunday, but members who do will receive ten bonus championship points. Remember, Sunday is Race 5 of the NHKA Racing Series, thus will count towards the season championship. That also means that all the usual NHKA rules will be effect. A big thanks to Ruger Firearms for sponsoring the trophies.
$2,000 Pro Shifter Race
Another big part of the KartMania3!!! weekend will be the Annual Pro Shifter Race for KZ and Stock Moto gear bangers. We're shooting for 25 entries to guarantee a $2,000 total purse with $500 going to the winner of each of the two classes with at least 12 entries. Qualifying will be Saturday afternoon, then

Sunday there will be a 10-lap heat race right after lunch followed by a 20-lap final later in the afternoon. At most events in 2018, we've only been a few karts shy of hitting the required number of entries. So make sure your shifter buddies are there, so you can all race for the season's biggest purse.
The Legendary KartMania Cookout!!!
As always, on Saturday evening there will be a cookout followed by Jim Slade's huge cornhole tournament. This year's menu will feature the return of Marcello de Campos' Brazilian BBQ, plus some homestyle Mexican treats from Hugo and Tobe Armedariz. NHKA will supply burgers and dogs. Dammit Dave has secured some delicious Lefty's brew for the occasion, but do remember to bring beverages of your own. We're also asking that you please bring a side dish to share – rice, pasta, garden salads, potato dishes, etc. You're welcome bring meats to cook on our grills. Speaking of grills, it's always good to have a few on hand, so if you can get one to the track, please do. In any case, please email nhkaracingseries@gmail.com to let us know what you'll be bringing.
What You Need to Know
Here's a preview of the weekend's schedule. Please keep in mind that times are approximate, and it's all subject to change based on a bunch of factors. If it rains, we'll still race, but switch over to the Sprint/Half-Track configuration. So pay attention for announcements here and at the track.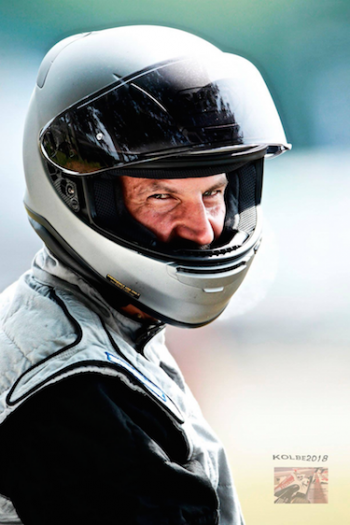 Friday Evening
6p – 10pm: Track entry
Registration and safety tech open
Camping $25/night cash only to the track at gate
No late arrival parking on property or street
Saturday
7am: Gate, registration and tech open
8:30am: Drivers meeting
9 – 11:30am: Practice by group
11:30am – 12:30pm: Lunch
12:30 – 3:30pm: Practice by group
3:30 – 4:45pm: Qualifying by race group
4:45 – 5:00pm: Kid Kart Race (Kart Track)
5:00 – ?????: PAHHHTAAAY!!!
Sunday:
7am: Gate, registration and tech open
8:30am: Drivers meeting
9 – 11am: Practice by group
11 – 11:20am: Cadet, Mini, Micro (Sprint/Half Track)
11:20am – 12:20pm: Lunch
12:30 – 12:50pm: Pro Shifter Heat Race
12:30 – 5pm: 30-minute endurance races