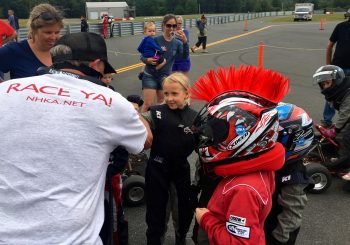 I don't know about anyone else but… THAT WAS AWESOME!!!!!
When we pulled into Canaan Motor Club Friday afternoon we were looking forward to hosting our third annual KartMania event. We knew we would have a good weekend of racing and eating and partying with our good friends. What we didn't expect was just how much fun we would have. We didn't expect to make as many new friends as we did. We didn't expect generosity of our members contributing to the BBQ. We didn't expect the racing on Sunday to be so intense and respectful within ALL classes.
BUT WE SHOULD HAVE!!!!!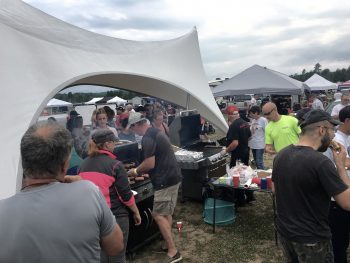 NHKA members, families, friends and our staff are the best group of people in kart racing. Period. We can not thank everyone enough for a great time and great racing. More than 100 drivers took to the track for practice on Saturday. Then on Sunday, more than 125 drivers took to the track to race. And more than 200 people stuck around Saturday evening to enjoy some fantastic BBQ backed up by awesome homemade side dishes and desserts. After that was the super fun and competitive cornhole tournament. And of course thank you to Ruger for sponsoring the trophies, as well as Canaan Motor Club for hosting yet another great event.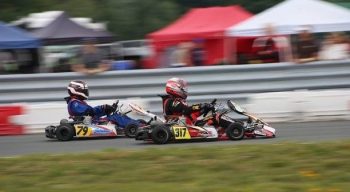 If you missed it we are sorry because we are not sure we can guarantee the same level of fun for next year's KartMania4!!! But we promise that we sure will try.
We look forward to seeing everyone again on July 28th for NHKA Race 6/IKS Race 3 at New Hampshire Motor Speedway.