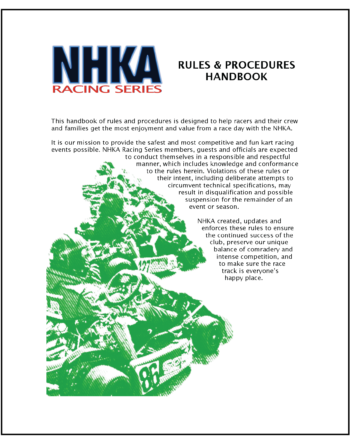 We are are ready for Race 1. Are you?! Thank you to all who registered on Bikereg. We'll have 113 entries plus another 15 new drivers who will be attending the Karting Safety Course.
The new handbook is now available by clicking here. Please download it and read it. It covers covers all aspects of your kart, racing and safety procedures and rules of conduct. Detailed engine and chassis rules are covered by the rule book of the sanctioning body governing your class.
The previous web post has the map of the track configuration we'll be racing on: Half Track 2. Direction is counterclockwise.
The Karting Safety Course will be run counterclockwise on the variation of Half Track 1 utilizing the Kart Track/cut-through nearest that end of the facility.
A complete schedule will be released on Wednesday with property entry times, camping info and other details you'll need to know to get your race day started right.