This Saturday, April 27, will be the first event of the 2019 season. What's better than a full day of practice to shake off the cobwebs, break in engines and get all of the new drivers some track time? Everyone is itching to get on track and the forecast looks good.
Friday Track Entry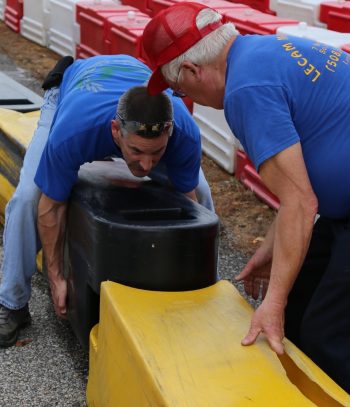 There is a new procedure for track entry Friday nights: Racers will only be allowed to enter 6–9pm. No exceptions. The main gate will be locked at 9pm as stated on our contract. If you are dropping off your equipment, you will need to be out by 9pm. If you are camping, the track charges a $25 camping fee, which needs to paid when you buy your pit pass (both are cash only.) Overnight parking on the property outside the gate (i.e., in front of the Canaan hall) is not allowed. So please, plan your travel accordingly.
Only NHKA officials and volunteers are allowed to enter the facility prior to 6pm on Fridays to set up the track and registration. There will be a list, if you're not on it, you will not get in before 6pm. Again, no exceptions. Please don't pull us away from our work to restate this through the fence. And please don't come early for a good spot in line because a line would block the street. It's simple, come no earlier than 6pm, but no later than 9pm on Fridays. Thank you all for understanding.
Saturday Track Entry
The gate will reopen at 7am on Saturday. If possible, we will open it earlier to mitigate any traffic backed up on the street. DO NOT attempt to unlock the gate yourself.
Registration will be open 6pm–9pm Friday night, and reopen at 7am Saturday. The drivers meeting will begin at 8:30am, and practice by groups will begin at 9am. Practice will end at 4pm.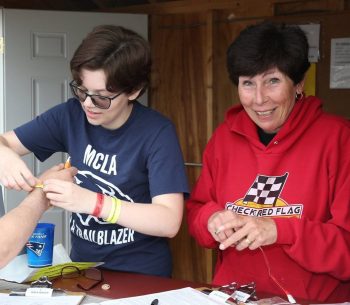 Parking and Pitting
The paddock at Canaan is always a challenge during mud season. Depending upon the firmness of the grassy areas, we've worked out a plan with the track for parking trucks and trailers differently just for this event. In any case, you will still need to pit your karts on the grassy areas, so bring a tarp, old carpet, table cloths or your wife's best linens to minimize tracking mud into your trailers.
Tires
NHKA marked and scanned MG and LeCont tires will be available for purchase at the track this Saturday, and at all events, from Apex Kart Sports, DRT Racing and the NHKA. These are the tires required for any officially timed/scored session (qualifying, prefinal/heat, and final race.) While not required for practice, it's wise racers will get their official LeCont and MG tires before the day they need them.
Hill Course Update
Last Friday Race Director Mike Camarra made a trip to New Hampshire Motor Speedway to tour the worksite with speedway management. While there they marked off the new section of track and reviewed the improvements to the "bumpy" section and chicane. We have commitment that the bumps will be fixed for our first race on May 11. If the weather cooperates, the new section will be completed. Thank you everyone who made this happen with full-season pre-registrations and early tire purchases!!!!
See you at Canaan in just a few days!