The 2020 NHKA Racing Series season may have been only four races, but they were intensely competitive. And while there were no championships on the line, we did keep track of points unofficially, and racers being racers, took them very seriously. Yes, the usual winners kept on winning, but a number of racers showed the potential to break out of the pack to challenge at the front. If 2020 was just a preview for 2021, we all have a lot to look forward to. As always, thank you to Ken Repke for the photos all season long that make us look cool and the club so much fun.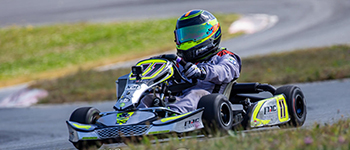 Tag Mini
Myles Danoff made the most of the short season by being the only driver in the NHKA Racing Series to sweep all four races in 2020. Theo Corelli nicked 2nd on the season by finishing one spot ahead of Brian Wilkinson in the final race.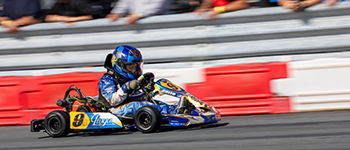 Briggs 206 Cadet
Participation in Briggs 206 keeps growing with 15 drivers over the season. This is probably news to champ Caleb Jarvis-Comi. The only rear bumper he saw all year at the end of a race belonged to Walker Fitch. Alex Braga only finished off the podium once, consistency that carried him to second in the points over William Roberts.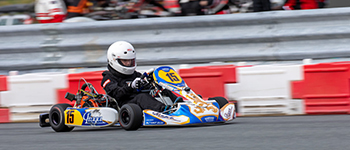 Briggs 206 Junior
Cruise Labrie and Gavin Iby put in strong runs, but in the final count Christian Flagg scored the most points, with Cruise and Wyatt Jarvis-Comi tied just 15 points behind him.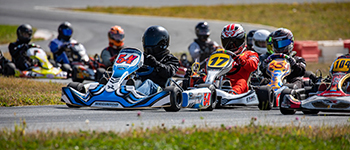 Briggs 206 Senior
Ryan Achambault, Rodrigo Dias and Ricardo Nunes were tops in points and performance followed closely by Tom Rosenfield, but not all of them were able to make all four races. The 2020 season ended with Ryan on top, but this battle is far from settled. This is going to be a class to watch in 2021! Plus, there's no telling who else might want a piece of the action next season.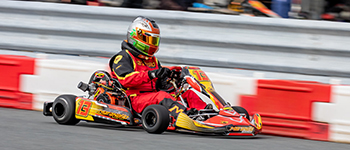 Briggs 206 Masters
Marcelo DeCampos came into 2020 having logged tons of winter seat time, giving him the speed to sweep the first three races. However, Nathan Royea was on a mission and had the most points in the end. Brian Duchak hit his stride in the last two races snagging a win and third place in the points.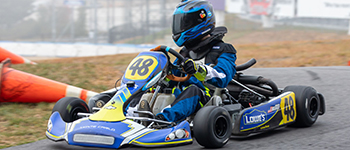 TaG Junior
The rapid rise of the Briggs 206 has taken a bite out of TaG Junior grids. That said, John Kierce, Gavin Iby and Wyatt Jarvis-Comi, as well as Alessandro Boas and Nathan Barnes, have taste for the intense performance of 2-cycle racing. We've got our fingers crossed that next season will bring more young drivers who share this talented group's need for speed.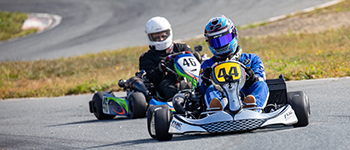 TaG Senior
With a win in Race 2 and a podium in Race 3, Adam Campbell, was tops in TaG Senior points. Eric Alaire and Thor Tulloh spent a lot of time together on track 2020. If one had a good day, so did the other. The reverse was also true. They finished every race nose to tail, with Eric leading the way just a little more often.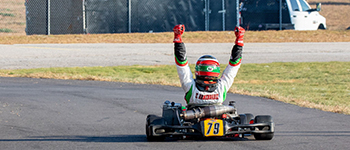 TaG Masters
Ricardo Nunes was his usual dominant self, sweeping the first three TaG Masters races. However, he missed the last race and Toby Armendariz was right there ready to take the Race 4 win and the points lead. Finishing up the year with the third most points was veteran racer but TaG newcomer Rich Blanchard.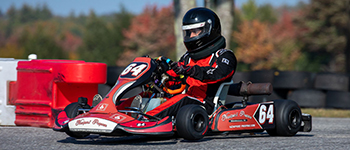 World Formula Light
Alex Gomes checked out in Race 1 rarely to be seen by the field again… which is why most of them had no idea about all the mechanical gremlins he had to work through to get three wins and a second place. Nick Mercer picked up right where he left off in 2019 solidifying his place in the lead pack, and coming away with the second most points by some margin. Kevin Georgantis and Rodrigo Dias ended up with the same points with the tie breaker going to Kevin.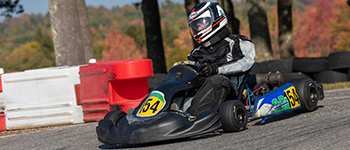 World Formula Heavy
Jim Slade is back! The NHKA points meister recaptured his old form of last to the grid but first to the checkers. He won 3 out of 4 races in WF Heavy, and nabbed impressive 4th and 6th place finishes in WF Light. Rock steady Ken Poulin gathered up the next most points. Dave Nadeau easily broke a points tie for 3rd with Keith Buffo by consistently delivering a steady supply of beer and delicious cocktails.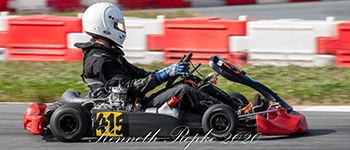 KZ Shifter
Three wins was only enough for 3rd place points in KZ Shifter for Tony Aiello. John Sullivan's consistent speed on track put him tops in points, while Brad Danoff's first win in shifters propelled him to 2nd place points. A special shout out to Marciano Dos Santos who earned a podium and a couple 4ths in his rookie season in shifters.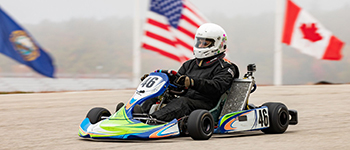 Stock Moto Shifter
Jacob Van Gelder cruised to a race win and the top of the final 2020 points sheet. Veteran gear grinder and reigning Stock Moto champ Mike Kavanaugh won all three races he attended which was enough for 2nd place points. Yuri Fonseca showed solid consistency as well, taking third place points.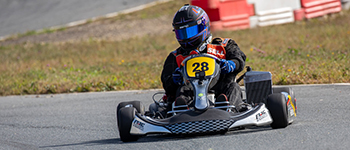 80cc Shifter
John and Adam Cambell ended up tied, which probably matters very little to them given that Doug Cambell out did them both by 10 points.