It's funny how most of us started racing because we enjoyed watching it. But now that we're racers ourselves, often the only racing we see at the track is from behind the steering wheel. That's a shame because there's so much great racing across all classes at every NHKA event. Never is this more true than at the last race of the season. So here are some tips and back stories to draw you to the catch fence at Canaan this Saturday so you can enjoy beinging a fan again. Note: These predictions figure in the presumed drop race, and the opinions are solely those of the writer, who wields a slow wrench but runs two classes and thus tends to get hollered at for being late to the grid.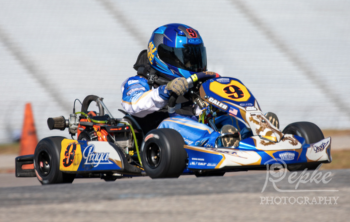 Briggs 206 Cadet
Caleb Jarvis-Comi will nail down his fourth Cadet championship in a row. His lowest finish this season was third, which only happened once. According to our records, since he started racing in 2016, he has only finished off the podium once! All this success isn't due to a lack of competition. When the dust settled in 2017, a mere 10 points separated him from his brother Wyatt – who finished THIRD behind Matthew Winter!!! Both Myles Danoff and Alex Braga put in solid performances all 2019, each snagging a win. Racing against someone like Caleb makes drivers very hungry, very good and the racing very much worth watching.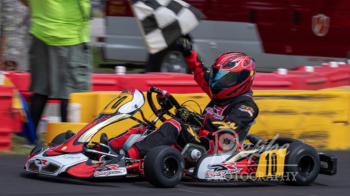 Briggs 206 Junior
With three wins and only one finish off the podium, LeBrie is set to Cruise to his first NHKA Championship. (Sorry, couldn't resist.) He will be heading into the final race with a 60-point margin over 2018 champ Wyatt Jarvis-Comi and Zachary Fasset, who both will be fighting hard to end their seasons with a win.
Briggs 206 Senior
After winning the first six races, Tom Rosenfield locked-down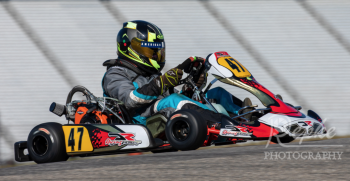 the Briggs 206 Championship a couple months ago. Then things got interesting. TaG dominator Ricardo Nunes put together a 206. Raphael Kiopini dropped in from Canada's huge 206 scene. Then Ryan Archambault appeared out of nowhere last race to snag second place. Then there's Paul Bowin and Mike Oliver who each earned a pair of seconds this season. Yes, Tom will win the championship, but that means the only thing he or his competition have to lose at Canaan is the race – making it one you want to watch.
TaG Senior
Ricardo Nunes continues to win races, dominate championships and rewrite the NHKA record books. While fending off Greg Santos and Pat Dennehy to clinch the TaG Senior title, he ran two other classes, and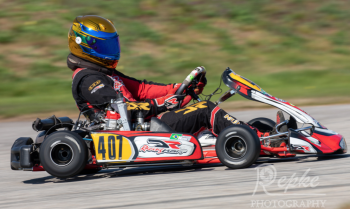 became the first driver to win three races at a single event in the ten years NHKA has been sprint racing. The next event, he did it again. He is impressive, which makes any race he's in worth watching.
TaG Masters
The competition in TaG Masters has always been fierce. Just one mechanical issue can jeopardize the championship hopes of even one of the NHKA's winningest drivers, Ricardo Nunes. His DRT Racing teammate, Marciano Dos Santos has been nipping at his heels all season long with two wins and three seconds. Mac Minarelli team leader Brad Danoff has been right there too with a win and five podiums. Separated by only 45 points, with a large field adding the potential for a big lose or gain of points, these guys will be coming to Canaan meaning business. Don't miss it!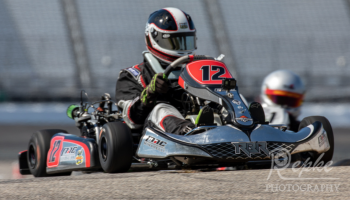 Briggs World Formula Light
In a 100% box-stock class, there is no domination, only consistency. Defending champ Rick Brown knows this. His win at the last race bought him 20 points of breathing room over his closest rival, Rodrigo Dias, who had to swallow the disappointment of a tenth-place finish. But it's not much of an advantage when you know that a minor slip up that loses you just a few positions on track could lose you the championship. Rick knows this too, especially in a field stacked with potential race winners. There's "Dammit" Dave Nadeau who will want to end his rollercoaster season at the top of the podium. There's the surging Kevin Georgantis who followed up his first ever kart win with a solid second. Or maybe one of the emerging young guns will strike the balance of speed and discipline through every corner all day long to stake their place among the proven veterans. I can't tell you how it will turn out, only that it'll be worth watching.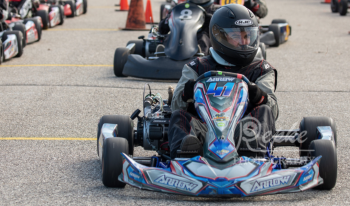 Briggs World Formula Heavy
Feeling that his weight held him back in the light-weight class last season, Ken Poulin bolted on a bit of lead to race World Formula Heavy. It was a great decision that brought him his first win and has situated him with only one race between him and his first championship. But just 30 points back lurks the always hard-charging Tom Rosenfield. And only five points behind Tom former champ Geoff Lockett. Hot off his first win of the season, Geoff will be hungry for more.
Congrats to All!
Well-deserved congratulations to all our champions, including Jeremy Fleury in 206 Masters, who came to every race and worked hard to beat the best out there, even at those early season events when it was just him. Bryan Bouton loves to challenge himself. He won the Stock Motor Shifter championship last season, then built his first KZ and drove that to the KZ Shifter championship. This season's Stock Moto Championship will go to Mike Kavanaugh, a much-respected presence on-track and off at NHKA events since the road racing days. Quiet, tough and strong, he's our very own Clint Eastwood.
Congrats and thanks to all our racers (meaning you) for bringing such incredible commitment (meaning insanity) to chasing your racing dreams with us. We feel very lucky to have you as part of our amazing racing family, and look forward to celebrating your accomplishments with you at the banquet. But first, there's a bit of business we all need to attend to at Canaan.