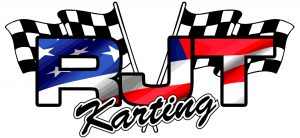 NHKA Race 8 is fast approaching. Please be sure to thank the Ouellette's of RJT Karting for sponsoring the trophies. We will be running the NHMS Hill Course clockwise, which has produced some phenomenal racing all season. Pre-registration ends this Wednesday, September 25. As always, you can register at the track.
This is our favorite time of the season!!!! The weather is dry and crisp. Points battles are tight. Pressure is mounting. That said… we must remember we're all here to have FUN, including those not contending for a championship. At this point in a long season equipment, bodies and tempers can start wearing out. So let's, each of us, make it our personal mission to get everyone else through the next two events smiling.
Looking into the near future, we need to implement a stricter fuel rule. But before anything is set in stone, we'd like to hear the membership's thoughts and suggestions. We'll bring it up during the drivers meeting, and you're also welcome to discuss ideas with Mike during the course of the day.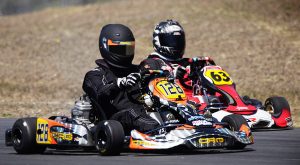 Friday Night:
Track entry on Friday night starts at 6pm. The front gate is controlled by the speedway, so we cannot guarantee entry after 10pm. We will sell pit passes in the paddock from 7pm till 9pm. Any late arrivals will have to purchase a pit pass in the morning at the front gate. All guests must have a pit pass. Race registration will also be open 7-9pm.
Saturday:
Main gate, registration and pre-race tech all open at 7am.
Drivers meeting at 8:15am ALL DRIVERS MUST ATTEND.
Members warm up at 8:30am.
ALL drivers must sign the driver release form at registration. Even if you have pre-registered for the event or season.
All karts must be safety inspected. We are paying close attention to how lead weights are mounted. If you have been told to improve how a weight is mounted, be sure to do so because you won't be allowed on track until it is safe.