Some karters have the heated shop and required discipline to start prepping their karts for the first race of the new season right after the last race of the old season. These diehards will roll into Canaan Motor Club the morning of April 22nd with their karts set to kill. The rest of you should take this post as a friendly reminder… THE SEASON STARTS NEXT FREAKIN' WEEK! GET TO WORK!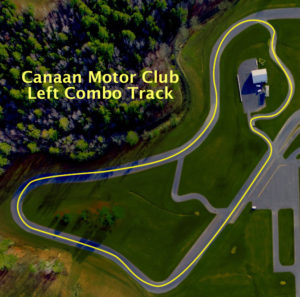 NHKA Race 1
April 22, 2017
Canaan Motor Club Short Track
Friday Arrival: TBA–9pm
Friday Night Camping: $20 (passed through to the track)
Saturday Gates: 7am
Drivers Meeting: 8:15am
Members' Warmup: 9am
The racers of the NHKA Racing Series powered by K1 Speed will run just two rounds of practice before getting straight to the business of winning a championship in 2017. We're expecting tight competition across multiple classes all season long. The drivers who are presented the big trophies at Canaan next Saturday afternoon could very likely be presented the even bigger trophies at season's end. First race or last race, they know the points are the same, and they will race hard for all of them.
Speaking of trophies, a big shout out to the season's first trophy sponsor – and class sponsor for TaG Senior and World Formula – CFMotorsports. Every race of every season CF has been trackside with parts and support. You'd have a hard time finding a racer in the paddock whose bacon they haven't saved. So, when you see Mike, be sure to thank him not just for putting on the races, but also keeping you in them!
Once again, please join us in welcoming K1 Speed as our title sponsor. The Icebreaker race they hosted was a blast, that is if your idea of fun is seeing Ken Repke mistaking Mike Camarra for a cone. The spiffy NHKA suits are still in progress, we'll let you see them as soon as they are ready. However, the 20% discount at K1RaceGear.com is live. Just enter offer code NHKA2017 at checkout.