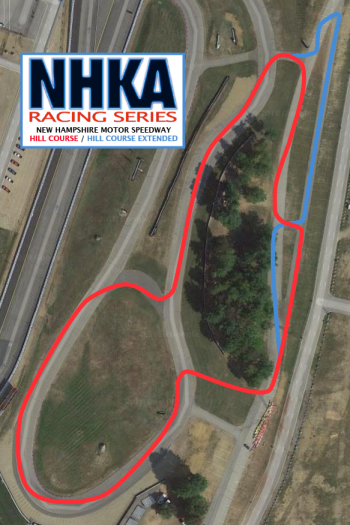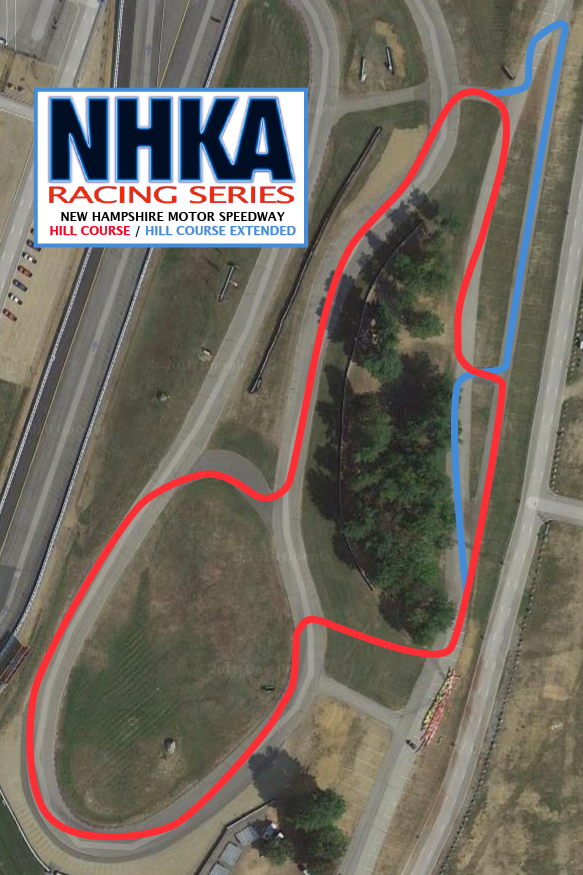 Race 1 of the 2021 NHKA Racing Series was huge, with 154 entries and great racing in all classes. There were minimal breakdowns and incidents, which kept the day moving smoothly. Awesomeness! Let's do that again at Race 2 on the Hill Course at NHMS on May 29th. We'll be racing clockwise.
Online registration is open on BikeReg.com/NHKA, and for those who prefer it, a print and mail entry form is available by clicking here. The deadline to register is Tuesday May 25 at midnight (you can expect the reg deadlines to be the Tuesday before the race from now on.) Too many drivers missed the deadline and missed the race. A few showed up and found out we really mean it when we say that absolutely no registrations will be accepted at the track on race day. The best way to avoid this happening to you is to register right now!
All drivers are allowed to bring up to three people to help and cheer them on. As has been the case for a year now, the driver's entire group must present themselves at the gate at the same time to sign in and purchase pit passes. We will not let anyone in unless they are directly associated and arrived with a driver. This means that we will not hold pit passes for later arrivals and that independent spectators are not allowed.
NHMS requires that every person who enters the facility submit the NHMS Covid Waiver. Please print and complete it at home the week of the race and bring it with you to the gate to prevent the day being delayed by the amount of time it takes each person to complete the form at the window.
NHMS also requires that all minors, whether they are driving or not, have both two-page minor waivers for "All NHKA/KEI Events at NHMS" on file signed by both parents and notarized. Click here to download and print. Be sure to carefully follow the instructions. (TIP: These two waivers for NHMS are included in the download with the NHKA/KEI Minor Waiver for Canaan. It's easiest to just complete and submit all three at once for each minor you may bring to the track this year.)
You may have noticed at Race 1 that the top finishers in some classes faced post-race technical inspection. We intend to tech all the engines we can throughout the season so all racers can feel confident they are competing on level ground. Illegal parts will be confiscated (Mike is starting a Museum of Cheaters.) Refusal to give up an illegal part will result in the driver, and or kart owner, being suspended for the remainder of the season. TaG and Shifter engines must comply with 2021 TaG USA rules for that specific engine, including carburetor and exhaust pipe rules. All Briggs 206 classes must comply with the 2021 Briggs 206 US Rule Set, while World Formula engines must comply with the latest version of the NHKA World Formula rule set. Unsealed engines from either class will not be allowed on track at any point. Period.
We will also be checking fuel on a regular basis. World Formula and Briggs 206 will use VP MS93 or MS98. You must NOT mix them together or mix them with any other fuel or gasoline. We will also allow 93 octane pump gas from a designated filling station near the track.
Finally, it has been a week filled with changes to Covid safety guidelines and rules. We are still working with all the parties involved in our events to determine the best course of action for everyone… just as we have done throughout the pandemic. The relaxing of some rules seems likely. We will announce those changes next week, along with other important event updates. Stay tuned!