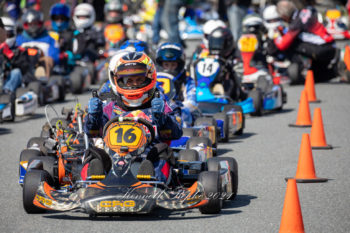 Thank you to all 154 entries for registering early. 126 on BikeReg.com and the rest via snail mail. Awesome! Registration is closed and there will be no entries accepted at the track. It's going to be a big crowd with all drivers now allowed to bring two helpers. Helpers must sign in with their driver. No Exceptions. We will not hold pit passes at the gate. If you sign in Friday night, your helpers must be with you. And remember, drivers are responsible for the behavior of their helpers at all times.
Friday night camping requests are also closed. Those who did get camping reservations, and anyone who wishes to drop off their trailer, may enter the track starting at 7pm. The gate will be closed at 9pm, and all non-campers must be off the property. No late arrivals. No exceptions.
The forecast has been improving all week. However, there is still nothing we can do about the weather. If the track is wet, we will declare a wet race, so have your rain gear ready to go. We will not delay the event if you are not ready.
Rain Tires: Any generation of LeCont rain tires are allowed. MG rain tires with the NHKA stamp from past seasons will also be allowed this season (but not in 2022.) We will not mark any new or used MG tires at the track or office.
Lunch Options: If you are planning on leaving the property to get your lunch when we open the gate 11:30-12:30, we strongly suggest that you plan ahead and phone your order in. We've tried three lunch shops in the Canaan Village with satisfactory results…
Jakes Market 603-523-9011: the deli at the gas station closest to the track.
Canaan Village Pizza 603-523-4314: Next door to the hardware store.
Red Wagon Bakery 603-523-2062: Near the town common.
At some point we'll post a poll to see which most of you prefer.
Race Day Schedule: There will be 10 run groups. Kid Karts will be #1 and should be ready to go at 8:30am with your last session at lunch time.
1 Kid Kart
2 206 Cadet / TaG Mini
3 World Formula Light
4 206 Masters
5 TaG Senior
6 All Shifters
7 TaG Masters / TaG Jr.
8 206 Senior
9 206 Junior
10 World Formula Heavy
This is may to change. Ideally we'd like to combine more classes.
Saturday morning the gate will open at 6:30am. Please DO NOT park on the street in front of the track if you are early.
Vehicles will be directed to form two lines when pulling up to the booth.
Thank you all!!! See you at the track!!!