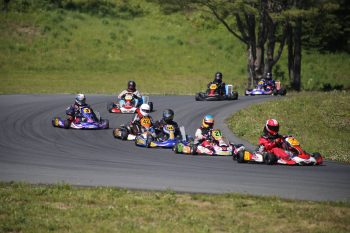 Thanks to all for your cooperation with our new procedures not that of it seems to deter any of you considering that we have 142 entries among 125 drivers for NHKA Race 2 this coming SUNDAY. It will certainly be a busy and ultra-competitive day at Canaan Motor Club.
We work very hard in the office and at the track to address issues and make adjustments to so race days run as smoothly as possible. So to that end, here are some updates and reminders to help make it a fun event for one and all.
Saturday night trailer drop-off and camping (sorry, no vacancy) will be 6-8pm only. No exceptions. Anyone caught parking their trailer after hours will be expelled from the event. Registration pick up will be available as well as safety tech. Lights out for campers will be at 10pm.
The gate will open at 6:30am Sunday. DO NOT park anywhere on the road in front of the track if you are early. We will be using the first gate to the property. There'll be a sign. Do not miss it, there's no place to turn around if you do.
Everyone listed on your pre-reg form must be with you to enter the track and pick up your registration packet. No exceptions. No substitutions. No refunds for unused pit passes.
Gate will be closed at 9am or once everyone in line has entered. It will not re-open for late arrivals.
Gate will stay closed all day. Exit and reentry will not be allowed. We are working on a food vendor – sandwiches, chips, cookies etc. We will confirm via email as soon as we know one way or the other. But be prepared to stay on the property all day.
Parking will be first come first served. There will be a parking attendant. Larger teams have a designated area. If you want to be pitted near someone, make sure they enter the same time as you.
Face coverings must be worn at all times in all common areas – meaning anywhere that's not your pit area – grid, pathways, anyone else's pit, any and all areas of the property. No exceptions. We will not tolerate violations. Any and all reminders may result in expulsion from the event.
Face coverings are not required in your own pit area. Also, drivers may wear their helmets without a mask to walk between their pit and the grid.
There will be an in-person drivers meeting at 8:30 am.
Kid Kart practice will begin immediately after the drivers meeting. Kid Karts will use the infield kart track.
206 Cadet, TaG Mini & TaG Micro will use the full course. If there are any issues with the drivers, we will shorten the course.
Practice and Race Format:
Two 5-minute practice sessions by groups.
One 5-minute qualifying session by group.
Lunch Break
One 20-minute race per group, timed from drop of green flag.
Tentative Race Order: There are multiple drivers running two or more classes. We've done our best to avoid back to back races but there are no guarantees.
1 Kid Kart
2 TaG Senior/ TaG Jr.
3 World Formula Light
4 206 Cadet/ TaG Mini/ TaG Micro
5 TaG Masters
6 Shifters
7 206 Masters/ 206 Senior
8 206 Junior
9 World Formula Heavy
See you all at the track SUNDAY!