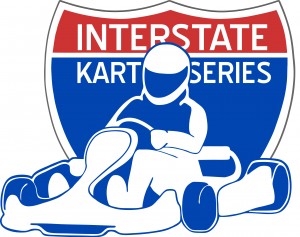 This Saturday, May 30th, is the race that'll put the 2015 season into overdrive. It's Race 1 of the Interstate Kart Series (IKS) and Race 2 of the NHKA Racing Series driven by Checkered Flag Indoor Karting.
Last year, the IKS events drew record-breaking fields to the Hill Course at New Hampshire Motor Speedway by bringing together NHKA and F1 Outdoors racers. With all the new drivers we've seen already at both tracks, fingers are crossed that entries will top 100 karts! That would make for some awesome racing!
Winning an IKS Championship is a season-long battle you most definitely want to be part of. When the first season of the IKS came down to the wire, every single point mattered. The drivers who won last year earned it with hard work and racecraft in each on-track session. We'll be honoring the 2014 IKS Champions with an awards ceremony during Saturday's lunch break.
This is also Race 2 for the NHKA Racing Series. The first event foretold a competitive season across multiple classes with big fields and super-tight racing. Saturday's race promises to stoke the intensity even higher. Be there!