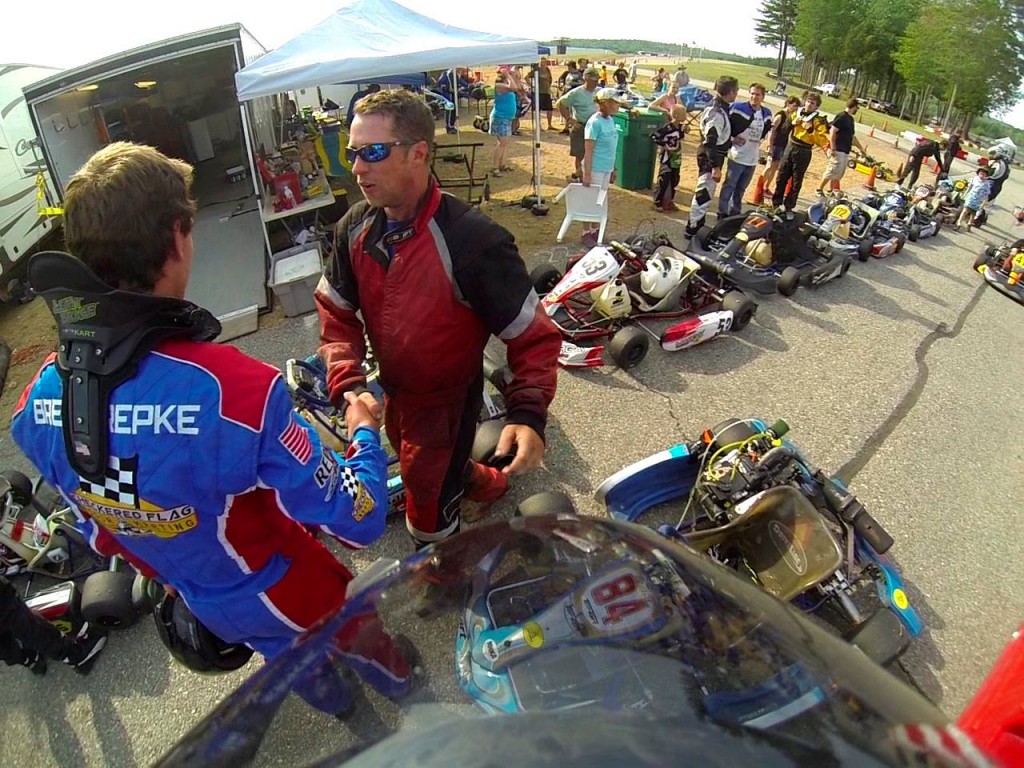 Wasn't last Saturday's race great? The sun was shining, there was a breeze to keep us cool, and oh yeah, it was our biggest race ever!!! We had 94 entries (plus a couple baby karts) show up for Race 1 of the Interstate Kart Series/Race 2 of the NHKA Racing Series driven by Checkered Flag Indoor Karting.
The morning started with a line of trailers stretching from the main gate all the way out onto 106. Nobody likes a line, but we were all excited knowing what it meant. The day kept that promise with race after race of intense competition across all classes. And at day's end, trophies sponsored by Adirondack Radiation Therapy were presented under a setting sun. There were many of the frequent top finishers and more than a few newcomers to the podium. Congratulations and thank you to one and all for making such an unforgettable day possible.
A day that was so awesome we should do it again soon. And by soon we mean this Saturday! Just one week later the NHKA Racing Series will be back on the Hill Course at New Hampshire Motor Speedway for Race 3. While it may not be an IKS weekend, we encourage all of you to pretend it is and come race. After all, there's really no reason not to have huge grids every race. Last weekend's kart counts edged into the territory of some of the most talked about national series. This is your local club right here in your own backyard. This is the perfect time and place to go racing.

Apex Kartsports is sponsoring the trophies for NHKA Race 3. The father and son team of George and Alex Vorillas have been among the most active supporters of area racers and racing. Even when they were working to earn Alex the 2013 Legends Cars World Championship, they made a point to be trackside whenever possible with their Kartiac Care Ambulance. Hardcore racers through and through, be sure to thank these guys for everything they do.