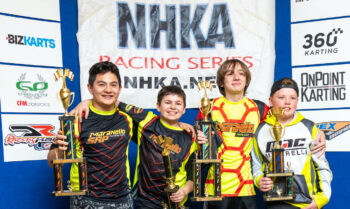 Saturday, January 21, 2023 1-6pm
Alpine Grove Function Hall, Hollis, NH
Luncheon buffet
Cash bar
Trophies and special awards for the 2022 season
The always-fun raffle!
Current NHKA Members with one guest are free. Additional guests and non-members are $25 each. Attendance will be limited to 200 guests, so get your RSVP in today!
RSVP by January 7, 2023
[email protected]
Please include:
• Names of 2022 NHKA members
• Names of free member guests (one per member)
• Names of additional guests/non-members ($25 each)
• Payment method: check or credit card (no payment at the door)
• Phone number
We will confirm your reservation by either replying with the address to send the check, or we will call you for the credit card information.
The Annual Members Meeting starts at 1pm sharp. Hear firsthand about planned updates to rules and procedures for the coming season. This is the perfect time to ask questions and offer your input.
We're looking forward to celebrating all our champions and friends!