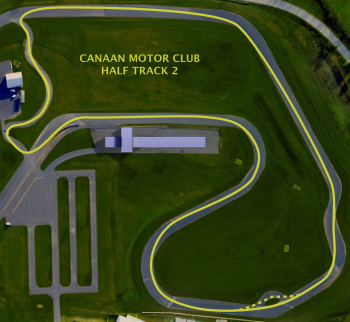 Registration for the Race 8 Championship Finale is open until September 12 at midnight. www.bikereg.com/nhka
We will race on Half Track 2 clockwise using the chicane. We ran the same configuration Race 1 in the opposite direction. This is the track on the right side of the paddock.
Last call for tires. If you think you will need tires for Race 8 or the Enduro in October, please get your order in no later than Tuesday September 5. This will help us place our final tire order for 2023. Of course we will have tires in stock at the office and at the track, but only while supplies last. Pre-ordering before next Tuesday will guarantee that you will have the fresh LeConts you need waiting for you at the track on race day.