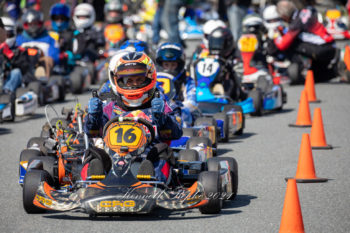 We are ready to host our 1st event of 2022. Open practice day this Saturday!!!!
Registration is now closed. We will have 120 drivers. Some veterans and an impressive group of new drivers.
We do not know how the weather is going to play out. A wait and see game until we get close enough to make an accurate prediction.
Friday Night
Friday Night Entry The main gate will open at 4pm. Look for the NHKA window on the white building to the left just before the gate. It will close at 8pm, after which NO ENTRY will be allowed. Please go to the main gate not the South Gate (next to the gas station). The south gate is for oval track racing teams only.
Trailer Drop Off 4-8pm only. EVERYONE with you at that time must sign both the track's waiver, the NHKA waiver and MUST have a NHKA pit pass wrist band.
Friday Night Camping 4 – 8pm arrival only. Overnight campers must pay a $25 camping fee at the gate directly to the speedway. This includes sleeping in your race trailer. Quiet hours after 10pm.
Safety Tech Pre-race inspections will be available on Friday night.
Grid Area Officials and workers only inside of the grid gate Friday night.
Saturday
Saturday Entry Gate opens at 6:30am. Please form a double line at the main gate with your vehicle. DO NOT block the gate entrance; there is room to the right of the gate. Also do not park along Route 106, use the lot leading up to the track. Please stay at your vehicle and pull up promptly. Lee will direct you to the window to sign in, then through the gate.
Drivers Meeting 8am sharp. Any driver who misses the drivers meeting will not be allowed on track for the day.
Rookie Drivers You will be contacted for a special new drivers meeting and safety course. This is mandatory for all new drivers.
No Starting Engines Before 8:05am
Practice 8:30am- 5pm Practice will be by groups (posted near grid.)
Gate Close at 12 Noon No pit pass sales after noon. Anyone without a pit pass in any NHKA area will be asked to leave and the associated team/driver will also be asked to leave.
Minor Waivers All annual minor waivers must be received upon entry Friday or Saturday.
Memberships All membership payments must be received by the end of the day Saturday. Any unresolved memberships will be cancelled.