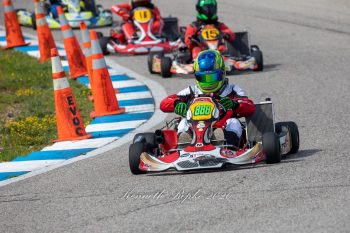 Thank you to all who made Race 1 a success. We appreciate your patience and cooperation as we navigate these strange times. It's fair to say that the parking was the most difficult part… some of your pit areas were too far from the grid. Nonetheless, everyone seemed to manage it minimal complaints. The pit area at Canaan Motor Club is laid out much better so distance won't be an issue.
Race 2 will be at Canaan Motor Club on SUNDAY August 16. We will use the full 1.4 mile track with the chicane. If you haven't raced the big track at Canaan you are in for a lot of fun. We will race if it rains, but we will use the 1/2 track in front of the grid.
We'll be following the NHKA Covid-19 Event Procedures as we did at NHMS. We will update all of that as we get closer to race day. We'll let everyone know it there are any changes to how things will work closer to race day
You must submit your pre-registration form with your payment and the Covid-19 waiver signed by midnight August 11th. When emailing pre-reg and tire forms, they must be sent to the nhkaracingseries@gmail account. This is the only email address we will accept forms. Fax and snail mail are okay too, but no texts, phone calls, smoke signals or telekinesis.