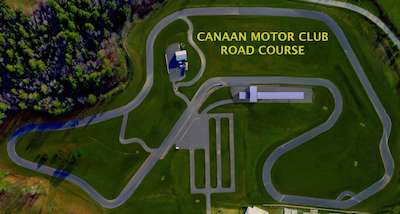 All the entries are in, all the preparations have been made, even the weather forecast seems to be straightening itself out. That said, there's still a chance of some rain. We will do our best to get all the racing in, but we may need to adjust the schedule or race order and if necessary switch to the half-track configuration we ran for Race 1. Should that happen, you may use up whatever rain tires that were allowed for Race 2. We will not allow any new rain tires of any brand except LeCont.
Friday Night – Early Track Entry
The gates will be open 7-9pm for camping and trailer drop off. No reservation is necessary and there's no charge for dropping off your trailer. The camping fee is $25 cash paid at the gate for one or both nights. No campfires allowed and loud generators must be shut off at 10pm. NO ENTRY after the gate closes at 9pm. Pre-race kart safety tech will be available.
Remember, your guests (maximum of three) must be with you when you purchase their pit passes. We will not hold pit passes for anyone, guests cannot purchase their own pit passes without you, and you cannot purchase pit passes to pass out later. If you enter the property Friday night and your guests arrive on Saturday you must meet them at the gate.
All guests under 18 years old must have a signed minor waiver on file or you must complete one and bring it with you… forms and instructions available by clicking here. However, Covid forms are not required for this event.
Saturday – Practice & Qualifying
Gate opens at 6:30 am. Use the first entrance into the property, marked by an NHKA sign. Do not arrive early and park on the street in front of the track. You will be told to move, and if you're lucky it will be by an NHKA official and not a police officer. Please form two lines and stay in your vehicle. Lee will instruct you how to proceed.
The drivers meeting will be at 8:30am and practice will begin at 9:00am. We will combine many classes and run 12-minute sessions to give us the most rounds per group as possible.
1 Kid Kart (Saturday only)
2 206 Cadet / TaG Mini (half track)
3 TaG Masters / TaG Senior/ TaG Junior
4 206 Masters / 206 Senior/ 206 Junior
5 All Shifters
6 World Formula Light / Heavy
Qualifying will start at approximately 3:30pm. We will separate most of the classes from their practice groups, and each will get five minutes to lay down fast laps.
If you are registered for Sunday only, but wish to arrive Saturday to camp and/or attend the cookout party, you must sign in and purchase your guest pit passes by 5pm sharp. Seriously! Do not be late! (Note: a 2-day pit pass will be required as will the camping fee for those staying at the track.) Those with pit passes will be free to come and go from the track until the gate is closed at 10pm.
Sunday – Racing!
Gates will be open at 6:30-9am for Sunday-only racers to sign in, as well as the return of those not camping on the property. As usual, the race day will begin with a mandatory drivers meeting at 8:30am. Starting at 9am each race group will get one 6-minute warmup session. At 10:30am the first race will line up on the front stretch for a LeMans-style standing start. All groups will race for 20 minutes. Time starts at the drop of the green flag and the checkers will be waved at 20 minutes, with the race ending when all karts have passed the checker flag.
1 World Formula Heavy
2 TaG Masters/ Junior
3 206 Cadet/ TaG Mini
Lunch Break
4 World Formula Light
5 206 Masters/ Junior
6 All Shifters/ TaG Senior
7 206 Senior