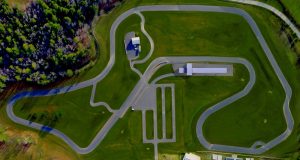 After last year's Kart Mania! everyone wanted to know "when do we get to go road racing again?" At long last we can say…
Saturday, June 17th, the NHKA Racing Series powered by K1 Speed will be hosting the first of three events this summer on the full road course at Canaan Motor Club. This race – NHKA Race 4 and IKS Race 2 – will be the first points-paying road race for karters in New England for nearly a decade. Road racing is officially back!!!
As many of you learned last year, road racing is just like karting, only completely different. It's faster – a lot faster. So fast you can actually feel the draft. Smoothness and momentum are more important than ever. Playing the game right is more chess match than fist fight. The gear ratios will make you laugh out loud. There will likely be finishes where the top five are within a second of each other. And you will have as much fun as humanly possible in a go kart.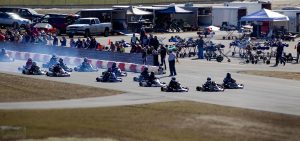 There are other, more practical differences between a road racing event and the sprint racing events you're used to. The day's beginning will be familiar enough, with two rounds of practice by group, followed by timed qualifying. The first big difference will be the starts, which will be LeMans standing starts from the edge of the front straight. Classes will be combined as usual, but each will receive their own starting flag. Another big difference will be that each class will race for 30 minutes, except laydown enduro karts, which will race for 45 minutes. The last difference is that road races cost more to put on. We're going to see if it makes dollars and sense for the club to set the entry fee at $75 per class, and $65 for a second class for the same driver. In the world of road racing, this is a bigtime bargain, so make sure all your karting buddies come. They'll thank you. and so will we.
Unlike at Kart Mania! last year, we will race rain or shine. If it does rain, we will need switch to the usual half-track course to keep everyone as safe as possible. Knowing that, you'll do well to remember that this is a points race for both NHKA and IKS, whether you like the weather or not.

A big-time, big-track thank you to trophy sponsor Earthwork Industries, a trusted provider of complete environmental remediation services throughout the Northeast. Their expertise includes wetland restoration, contaminated soil removal, remediation systems, drainage, sewer and water connections, commercial and residential septic systems (including MA Title 5), and now, remote camera pipeline inspections. Please thank Earthwork Industries by calling 508.643.4430 for your next big project.