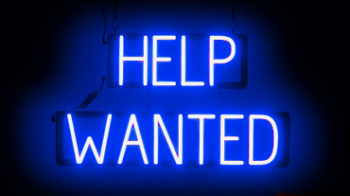 As the NHKA Racing series continues to grow so does the number of things that need doing every race day. This season we are definitely going to need help in several areas ranging from minimal-time volunteer tasks to compensated positions that require you to commit all or most of the day. In some cases, it may be possible to have a couple volunteers split one of these jobs.
Front Gate
We need a reliable person to help with pit pass sales and other things at the front gate. This position starts at 6am and will go until the line is gone or until lunch time when we close the gate.
Grid Assistant
Someone who can assist the grid man with keeping racers, karts and equipment flowing and organized around the grid and scale areas.
Pre-Race Safety Tech.
Paul needs a regular helper with safety inspections to get through the rush 7-9am race mornings.
Scoring
Tina, our head scorer, is tied to the scoring system once karts hit the track. She needs an assistant to post results, deliver provisional results to the scales, and chase down transponder issues.
Lunch Orders
We need someone to collect lunch orders from NHKA track and administrative staff, then place and pick up those orders and pick up locally.
Post Race Tech.
Anyone who knows about the karts and engines across all classes.