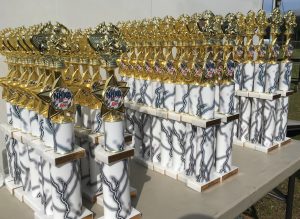 Thank you to the 200+ who confirmed that they will be attending the Annual Members Meeting, Awards Banquet and Party. A very small handful of seats may come available, so if you need one, please email cfmotor@aol.com your request along with a detailed description of your bribe to get one of them.
Doors open at noon for this fun, informative day…
1pm – Members Meeting
– New World Formula engine rules
– LeCont tire program update
– Clarification of LeCont/MG rain tire rule
– Approval of X125T for TaG Senior and Masters
– Rotax seals update
– X30 Junior header reduction from 31mm to 29mm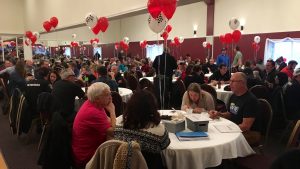 – TaG Mini and Micro engines update
– DD2 class adjustment
3pm – Awards Banquet
– Buffet dinner served
– 2017 NHKA Championship Awards Presentation
4pm – Party!
– Raffle and 50/50 drawing
– Prizes and giveaways
– Special activities
– Plus a surprise or two
NOTE: You guys are so awesome about bringing items to share at club gatherings, we feel the need to say PLEASE DO NOT BRING ANY BEVERAGES OR FOOD OR DESSERTS. (It makes the function hall folks cranky.) There'll be a cash bar and plenty to eat if we hold back Keith and Taylor, so all you need to bring is your fun self! See you Saturday!!!!!