[UPDATED OCT 1] NHKA Racing Series will be holding a special event for current club members on October 8: non-points endurance event on Half-Track 1 at Canaan Motor Club. Details are still in the works, but here's everything that has been decided so far…
This is an exclusive event for 2022 NHKA members only. (We will not accept any membership forms or "extra" membership fees for this event.) Senior and masters age drivers are welcome to form/join teams. The number of teams will be limited. Registration is on www.BikeReg.com/NHKA and is open until 5pm Tuesday Oct 4. One driver will register the team and send an email to [email protected] listing all team members, kart number and class.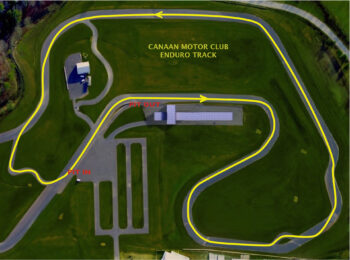 Briggs 206 Junior Solo Endurance Race
This portion of the event has been canceled.
Briggs 206/World Formula Team Endurance Race
• 2–3 drivers per team (no solo drivers)
• UPDATED 4-hour timed race
• UPDATED 2 mandatory monitored pit stop
• World Formula karts at 390lbs
• Briggs 206 karts at 360lbs
• All weights and mounts will be inspected for safety.
• Seat-weight inserts must be securely attached to seat.
• Kart must cross scales after each stint.
• $200 per team plus pit passes for each driver (+100 for third driver)
All NHKA rules will apply (engine, exhaust, fuel, tires, etc.) There will be event-specific rules for pitting, refueling, driver changes, breakdowns, etc. which will be announced at the Double-Race Championship Weekend.
With the cancellation of the Junior race, we are re-working the race day schedule and releasing it before the event. However, we can tell you that the day will begin with practice, and the race will run from 12-4pm.
ARRANGE FOR TIRES NOW!!!
This will NOT be an open tire race – NHKA tire rules will be in effect. Our inventory of LeCont Red 7.10 rears and 4.50 fronts is low and will be sold on a first come first serve basis at the track. We CANNOT guarantee there will be tires for you the day of the race – unless you have already ordered yours. If you haven't yet, we strongly recommend that you make arrangements with your usual supplier right now.