The latest forecasts have Hurricane Lee moving out to sea with the rain and winds diminishing throughout the region, especially inland. The weather at the track looks good. Maybe some winds but nothing scary. (Nonetheless, please be careful if you have a sizable trailer.) Of course this is as of now. We will keep a close eye on everything: travel advisories, state restrictions, changes to the forecast. If we need to change our plans we will announce it via Facebook and here on the website.
We will be racing on Half Track 2, which is to the right of the paddock and utilizes the infield kart track to the right side of the garage. We'll be going counterclockwise and using the chicane. If we do get some rain we will make a race day decision on whether to change the track configuration, or wait it out.
Friday Night Schedule
Gate opens at 4pm.
Pit pass sales, kart safety tech, trailer drop off and camping entrance.
Gate closes at 9pm. No Entrance after 9pm. This is a little later than usual to give a little more time to anyone delayed by weather or winds.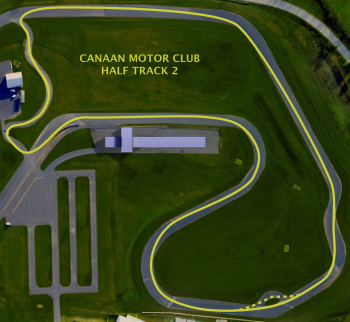 Saturday Schedule
Gate opens at 6:30am.
Drivers meeting at 8:15am.
Kid Karts at 8:45am on the infield Kart Track.
Two rounds of practice by groups.
One qualifying session.
Lunch break
18-lap finals.
Saturday Race Groups
1 Kid Kart
2 206 Cadet
3 206 Senior
4 World Formula Heavy
5 TaG Senior
6 TaG Junior
7 TaG Masters/Shifters
8 206 Junior
9 206 Masters
10 World Formula Light
Kid Karts will run their final at the lunch break. Kid Karts will not race on a wet track. World Formula Light and Heavy will practice and qualify together in Group 4.
Once again thank you all for your patience and advice. See you at the track!!!!!!