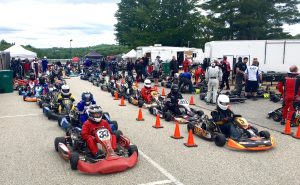 The NHKA Racing Series World Formulas rank among the most successful club programs in the country. There are a number of reasons for this, but tops is easily the passion of our competitors to not just win, but to win with no asterisk. Time and again you'll find these guys in their main rival's pit thrashing on his kart to make sure he's ready for the race. That's because for them it's not a real win unless it happens on the track. This spirit is alive throughout the class, and makes the racing as good as racing ever gets. We intend keep it that way.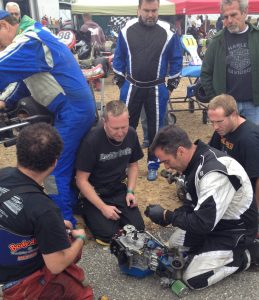 Over the last few weeks we've received a lot of valuable feedback from competitors and shops that has guided us as we've completed the entire rule set for the World Formula Box Stock Engine Program. The most notable addition is an interim silver NHKA seal that NHKA Authorized Dealers will use to reseal repaired engines that had CPG or NEKC seals. The purpose is to allow competitors to get maximum value out of their legally blueprinted engines before all engines are required to be box stock for the 2019 season. Thus, the silver NHKA seals are good only for 2018. Review the complete rule set under this website's new Rules tab
Speaking of NHKA Authorized Dealers, we are very pleased to announce the founding line up:
Apex Kartsports
CFMotorsports
DRT Racing
Prospeed Kartsports
RJT Karting
These shops are your source for new World Formula engines, authorized repairs and resealing, as well as NHKA coded LeConts. But they offer much, much more. Every race they are trackside with the parts and knowledge you need to do your best. Despite all the changes, these are the shops that have committed to continue standing by their customers and their club by becoming the first NHKA Authorized Dealers. Please be sure thank them for their support with your business.