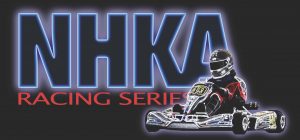 At the banquet, on the phone, via email – with racers, shops and series race directors – we've had many discussions about tweaks, adjustments and all-out changes we should and shouldn't make to the NHKA rules for 2017. Thank you to all who made thoughtful contributions to the effort.
There have already been a couple NHKA News emails from Race Director Mike Camarra with early versions of these changes to encourage input. Consider what's here the final changes until after the season opener at Canaan on April 22, 2017. So carry on and prep your kart with confidence. However, know that once we've run a race or two, we may make further adjustments to ensure that the competition as fair and safe as possible.
Hello Mini ROK, Mini Swift and the New TaG Mini Class
For the last couple years, young karters around the country have been working the kinks out of a couple new engines: Mini ROK and Mini Swift. By all accounts they are reliable and quick – but not too quick. Our local shops are eager to offer them, and we're eager to see them on track… so much so, we're putting them together with the Mini Max to create a new combined class:
TaG Mini
AGE: 9-12 Years Old
MINIMUM WEIGHT: 245lbs
TIRES: MG Red 4.60 x 5 Front and Rear
MINI ROK & IAME MINI SWIFT
ENGINE RULES: TaG USA
GEARING: Open
CHASSIS: 950mm Wheelbase – No Front Brakes
ROTAX MINI MAX
ENGINE RULES: USRMC Micro & Mini – EVO or NonEVO, no mixing
GEARING: 12/76 or 13/82
CHASSIS: 950mm or 1010mm Wheelbase – No Front Brakes
      NOTE: Mini Max may run 1010mm chassis with 6.0 x 5 rears, but must weigh 265lbs
Hello Mini Max 1010mm Chassis. Goodbye Mini Max 1010mm Chassis.
It seems like just last year Rotax forced Mini Max drivers onto the 1010mm chassis. Now they are requiring the 950mm. So for 2017 only, the NHKA will allow either chassis to be raced with a Mini Max for the new TaG Mini championship (see the rules above.) However, starting in 2018 we will no longer allow the 1010mm chassis.
Goodbye 80cc Comer
This will be the last season for the Comer K-80 due to the limited availability and rising prices of these engines. For 2017 only, the K-80 can be raced for points towards the Briggs 206 Cadet championship. For now, we'll keep the 5.30 spec gear ratio, but nudge the weight up to 245lbs. We want to make sure both engines have a fair shot at winning, so we may need to make adjustments as we go along.
The NHKA is giving you a year to get full value out of any K-80 purchases you've already made, and to start figuring out which engine you'll race next. In 2018, racers 7-12 years old of age have the option to continue 2-cycle racing in the Micro Max or TaG Mini classes, or switch over to 4-cycle racing in the 206 Cadet class.
As a club, we think the best choice for most cadet-age racers is the Briggs 206. The speeds are age appropriate, especially as these youngsters work up the confidence to attempt passes. By literally reducing the impact of expected mistakes, we hope to see more racers practicing this core skill earlier. Then you have all the other reasons we recommend the Briggs 206 to racers of any age: It's affordable to buy and own, reliable and easy to maintain, sealed at the factory for fairness on the track. This all adds up to a package that allows drivers to focus on what they care about most – racing! It's also a great choice if you aspire to compete at the national level. The 206 has become a mainstay at the Rock Island Grand Prix, also, both AKRA and WKA national touring series offer Briggs 206 racing using the same rulebook as the NHKA.
Hello MG Red Spec Tire – World Formula, Micro Max and TaG Mini
Starting in 2017, the MG Red will be the spec tire for World Formula Light and Heavy, Micro Max and TaG Mini, while remaining the spec tire for all Briggs 206 classes. The goal is to save you money with a harder compound tire that offers consistent performance across a long life cycle. This change should eliminate the pressure some drivers feel to buy new tires every race. Truth be told, we're not anticipating much drop off in speed in World Formula. In fact, we're betting most of you will figure out how to tune and groove on a much freer kart to the point of beating your times on stickier tires.
To put a period on a related topic, the idea of switching World Formulas to 6" rear wheels has been shelved. Both Light and Heavy classes will continue to use 11 – 7.10 x 5 rears and 10 – 4.60 x 5 fronts.
Goodbye Helmets with 2005 or Older Certifications
With the new year, many older Snell and SFI certifications expired. If the sticker on the inside and/or back of your helmet has a date of 2005 or older, you'll need a new helmet to get on the track. Go check your helmet right now. If it's no longer legal, be sure to give an NHKA sponsoring shop a shot at fitting you with a new one!
Snell Foundation Specifications
CMR 2007 (Youth)
12/20/2020
M2010
12/20/2021
SA 2010
12/20/2021
CMR 2026
12/26/2026
No longer legal: SA 2005, M 2005 and K2005
SFI Specifications
24.1/2010 (Youth)
12/20/2021
31.1/2010
12/20/2021
41.1/2010
12/20/2021
24.1/2015 (Youth)
12/20/2026
31.1/2015
12/20/2026
41.1/2015
12/20/2026
No longer legal: 24.1 (Youth), 31.2a, 41.2a,
SFI 24.1/2005 (Youth), 31.1/2005, 41.1/2005
Hello 30mm Headers on TaG Jr. Leopards
To promote parody, and stay current with the TaG USA rulebook, Parilla Leopards in the TaG Jr. class should now have 30mm exhaust headers.
If you have any questions or suggestions, don't wait until we're standing on the grid in Canaan, email [email protected] today. Otherwise we'll see you at the track soon!