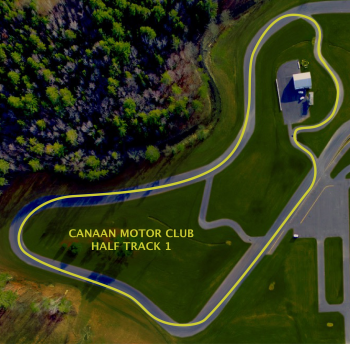 Registrations are flowing in for the Race 6 & 7 double-race weekend. Thank you to all who signed up.
To those who haven't yet… the deadline for registration is Tuesday, August 15 at midnight. That's this Tuesday! So get yourself over to www.bikereg.com/nhka now! Don't forget that if you were registered for the rainout on July 16th you have a credit for a full race day. Remember: The credit is good for the remainder of this season only.
We will be on Half Track 1 both days. Saturday we'll run it clockwise, Sunday we'll run it counterclockwise.
We have also been working on our 2024 schedule. Once again all races will be held at Canaan Motor Club. Tentatively we have reserved 7 weekends and will run 8 or 9 points races and 1 or 2 special events. We will have solid dates after the track finalizes their calendar. Stay tuned for an announcement very shortly.
Lastly. A reminder: It's not a bad idea to pre-order tires from us or your suppler if you think you will need them. We will have them trackside while supplies last.