Lots of companies claim they'll move mountains for you, the newest NHKA Racing Series sponsor actually can. Earthworks Industries will be sponsoring the trophies for the July 19th race on the Hill Course at NHMS. Earthwork provides professional environmental remediation services throughout New England and beyond.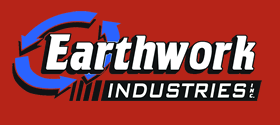 Wetland restoration
Contaminated soil removal
Remediation systems installation and maintenance
Drainage systems
Sewer and water connections
Commercial and residential septic systems
Much more!
Earthwork Industries gives their clients access to extensive capabilities and resources, plus experience earned through hundreds of successful projects. They help clients to achieve their goals with high-quality, innovative solutions built to withstand the test of time.
Please thank Earthwork Industries for supporting our racing by giving them a call at 508.643.4430 the next time you have a big project, and by dropping their name to every civil engineer and environmental consultant we know.