2013 NHKA Sponsors
Are you a kart shop looking for ready-made audience and venue for growth? Do you have another business to promote to a loyal audience? Or do you just love karting? Choose the level of sponsorship that's right for you and join the fun. For details, contact Mike or Lee Camarra or download the form.
---
We are very pleased to announce that Checkered Flag Indoor Karting is once again the title sponsor of the NHKA Racing Series.
It is hard to imagine a partner with more passion for karting than CFIK's Tom Prioli. A long-time NHKA racer, Tom took the reins of CFIK a couple years ago. He's played host to a number of great off-season events with NHKA, including the wildly successful Race Against Cancer and the World Formula Indoor Championship. He is tireless in his efforts to introduce new people to the sport, especially kids. Next time you see Tom, be sure to thank him for supporting all of our racing. To learn more about Checkered Flag Indoor Karting click here.
---

Thank you to CFMotorsports (owned by NHKA race director Mike Camarra) not just for sponsoring trophies at multiple events, but for also being a reliable resource for parts and support at every event. CFM is dealer of GP Racing and Margay karts, they are also a Certified Rotax Parts & Service Center. Visit CFMotorsports.com






Big thanks to long-time karting supporter Apex Kartsports for sponsoring trophies at multiple events. Apex is an authorized Briggs & Stratton Motorsports dealer, Rotax Service Center, and a dealer of Intrepid and Top Kart chassis. Watch for their new Kartiac Care Unit – a real ambulance that'll be loaded with parts for racers at the track. Learn more about Apex Kartsports at ApexKartsports.com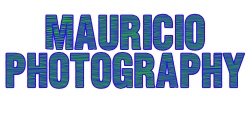 Thank you to photographer and former racer Mauricio Puente for many of the pictures used by NHKA Racing Series. These images and many more are available for purchase on his website MauricioPhotography.com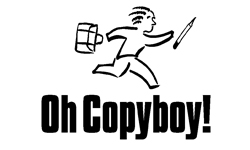 Thanks to racer Keith Buffo for lending his marketing expertise to the NHKA. He works with a broad range of clients from large corporations to small businesses and ad agencies. He writes advertising, direct & email, websites, brochures, social media and more. For smaller clients, he also offers graphic design of logos, print materials and websites. Check out his work at OhCopyboy.com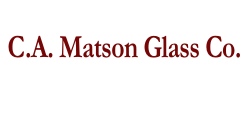 Thank you to trophy sponsor Jim Slade of C.A. Matson Glass Co. for all his work on pulling together scoring, points and entry blanks. Matson provides design and installation of a wide variety of glass products for industrial, commercial and residential applications. Learn more at www.MatsonGlass.com




Thank you to Comfort Inn in Concord, NH for offering NHKA racers a special room rate of $59/night when discount code LNHKA is used at the time of booking. Rooms include a deluxe continental breakfast with waffle bar and sausage and egg sandwiches, as well as use of the indoor heated pool. For more information, visit their website.
---
Previous NHKA Sponsors