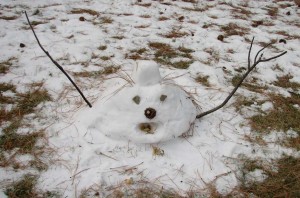 Ask any NHKA racer who has been around since the road racing days, the cancelation of the mid-April event is as sure sign of spring as the first robin.
The speedway called Lee today to give us plenty of warning that between the still melting ice and snow, and all the runoff, the S3 Lot will likely still be a mess on the 19th. However they say it'll be good to go by the end of the month for Race 1 of the NHKA Racing Series driven by Checkered Flag Indoor Karting.
Can You Hear that sound from the Garage?
This Season's Champions Can.
That sound is your kart calling, and you best answer because rain or shine, we're hitting the track on April 26th. Remember, many of last season's championships were decided by a scant handful of points – two or three finishing positions. This year there will be only one drop race, so it is critical to make sure your equipment is 100% ready.
Lots of New Info Coming – Keep Your Eyes Right Here.
The lack of activity from the club lately might lead you to believe that we've been hibernating. That's not at all the case. We've been busy putting the last details of the new World Formula Engine Program (you'll even see a few seals the first race.) We have the new series we'll be launching as soon as we wrap up some final details. The WKA made some minor tweaks to TaG weights over the offseason, which prompted some minor tweaks on our part, including an overdue paring down of engines. You can review those right now on the Rules page. We're also working on a bunch of other stuff that's too early to discuss. Some of it is exciting, some of it is nuts-and-bolts dull, but all of it is intended to keep the racing you love fun, fresh and action packed.
Stay tuned! It's going to be a great season!