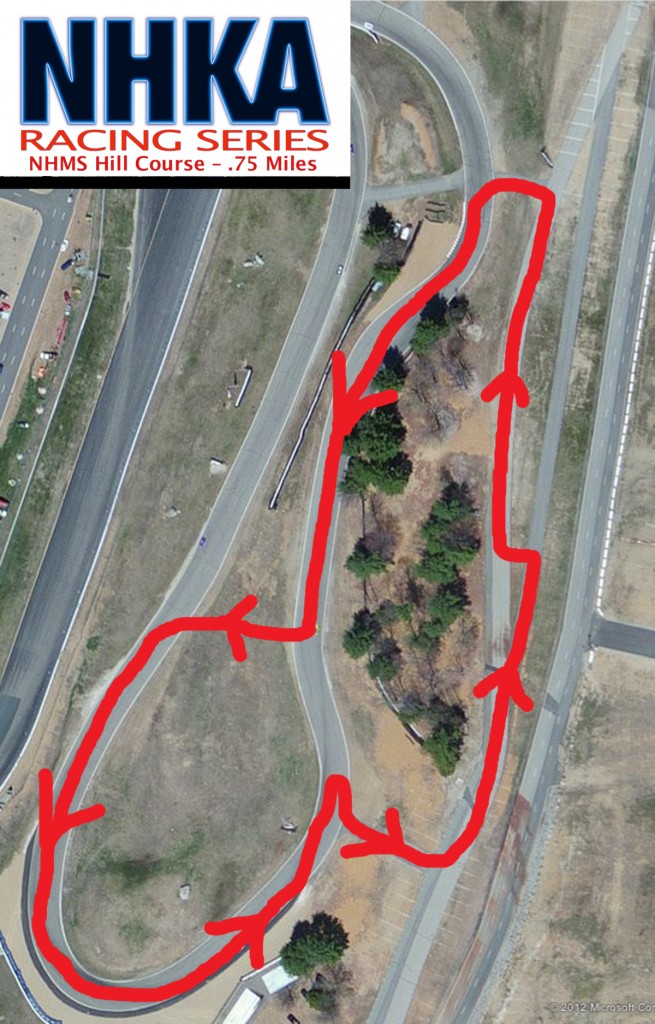 It's going to be an action-packed end to the summer for the NHKA Racing Series driven by Checkered Flag Indoor Karting. The high-speed Hill Course at New Hampshire Motor Speedway will be buzzing with karts on Saturday August 24th and then again Friday through Sunday of the following Labor Day weekend when we'll be hosting the biggest race of the season with all three of New England's top sprint karting series – NHKA, F1 Outdoors Club and Northeast Rotax Max Challenge Regional Series.
August 24, 2013 – NHKA Race 7
Send in your pre-entry now for NHKA Race 7 on the always fun Hill Course. This will be our usual one-day event with the option of loading in Friday evening. Being just one week before the RMax race, this is a perfect test and tune opportunity for RMax competitors looking for an edge. For your convenience (and gas savings!) the Speedway is offering FREE trailer parking at the track with 24/7 security.
At the race, be sure to thank C.A. Matson Glass owner Jim Slade for sponsoring the trophies, as well as his hard work for the club all season long.
August 30 – September 1, 2013 – NHKA/F1Club/Northeast RMax Challenge
This big event will be the first, last and only time this season that top local, regional and national competitors from all three of New England's sprint karting series will go head to head. It's one race weekend you do not want to miss!
Load-in starts Thursday night at 6pm. Camping is $15 for the weekend payable to the track. There are no electric hookups, but the new shower facility is just a short walk. If you're not familiar with racing at NHMS take a look at http://nhka.net/info/day-at-the-track. Pit passes will be sold based upon arrival: $25 Thursday evening – Friday morning, $20 Friday evening – Saturday morning, $15 Saturday evening – Sunday.
**FRIDAY – OPEN PRACTICE FOR NHKA, F1 CLUB AND RMAX**
Gates at 7am
Practice by Group 9am – 4pm
$75
**SATURDAY – NORTHEAST ROTAX MAX CHALLENGE RACE 8**
PRESENTED BY APEX KART SPORTS AND CFMOTORSPORTS
Saturday is for Rotax racers only and will follow RMax Challenge rules. NHKA and F1 Club Rotax racers are encouraged to participate. If your not sure that your kart and Rotax engine comply with RMax rules, speak with your kart shop or contract Mike Camarra at mikec@nhka.net.
Gates at 7am
Practice at 9am, followed by qualifying, pre-final and final
Awards cookout after the race
$75 at the track 9 (no pre-reg)
**SUNDAY – NHKA RACE 8 & F1 CLUB RACE 7**
TROPHIES BY MARK DONATO JR. & SR./TWOCAN RACING
Gates at 7am
Pre-Entry Warm-up at 8:15am
Practice at 8:30am, followed by qualifying, pre-final and final
$50 at the track
$45 when you pre-register, click here