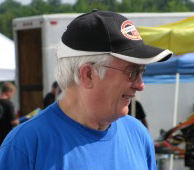 Can you believe we're already at the mid-point of the 2013 NHKA Racing Series driven by Checkered Flag Indoor Karting? And what a great season it has been with tight racing and new competitors. One highlight is World Formula. It took a couple years but look at it now. Things like this take time, listening and flexibility, but can payoff big. We're confident the same will prove true in our work to grow the sport with F1 Outdoors.
As part of our continuous efforts to lay a firm foundation for continued growth, there are a couple tweaks to the rules we need to make for the second half of the season…
New Date for Race 10 at F1 Outdoors – Now September 15th
F1 Outdoors has given us the earliest notice possible that they have been forced to reschedule the combined NHKA/F1 Club practice/race originally slated for September 21-22, 2013 to September 14-15, 2013. This is due to a date change for one of their two large off-site charity events. (Both the Downtown Boston P.A.L. Charity Race and Seaside LeMans in Mashpee are also in September.) The good news for NHKA racers is that we now have a weekend off before Race 11 on the Hill Course.
NHKA Races at F1 Outdoors
The two dates for NHKA at F1 Outdoors were added weeks after the original schedule was announced. That put some racers into conflict with pre-booked vacations, so we have decided to make a couple changes…
Regular Points at F1: It's the fairest way we could figure to not over-penalize the vacationers while giving their competitors a pile 'o points.
Only One of the F1 Races Can be Dropped: We still want there to be an incentive to get our racers down to F1 Outdoors at least once this season.
Yes, You Can Pre-Enter for Last-Place Points: A special pre-entry form will be available on the website to those who can't make one of these races, but still want 40 last-place points.
These Changes Do Not Apply to F1 Club Racers: Because their dates at NHMS were announced with their schedule, they will still earn double points for the remaining bonus race on the Hill September 1st.
If we want to grow the sport, it's important that we race at F1, and they race up here. Nothing puts new karters on the track like seeing lots of karts already on the track. Dave Davies and Mike have done their part by eliminating conflicts from the schedules and rules. The rest is up to you!
Kid Classes
It's great to see all kids out there, but we want to attract even more. These changes are intended to lower tire costs, make it easy to race at F1 Outdoors and keep the focus on developing core driving skills.
Micro Max and Mini Max: Starting immediately, these classes will follow Rotax Max Challenge rules, including Mojo tires and spec gearing… Micro: 14/73, Mini: 13/82.
Cadet (Comer): Starting immediately, Cadets will run a 10/53 spec gear. Tires remain open.
World Formula Jr: This class was added a couple races into the season when George at Apex Kartsports made available an inexpensive throttle restrictor. This means for a few bucks, a racer can run the same engine from when they're 12 years old until they're 82!
All the kid classes continue to be works in progress. So please keep the feedback coming.
If you have any questions, concerns or ideas please send a note to me leec@nhka.net. Otherwise, I'll see you all on August 3rd.
Sincerely,
Lee