What the NHKA Racing Series needs is more drivers.
How's that for stating the obvious?  But I don't think the answer is a big mystery either.  There are active adult, junior and kid racers all over New England.  We need them to race with us as well. What's not so obvious is how.
The core of our series will always be road racing. It's what defines us, but it's what limits us because of the WKA rules. We need to create ways for active karters to race with us using the karts they own.
This year we are offering more sprint racing on road racing weekends and two stand alone events. Next year will bring more of the same. Some might see this as the NHKA creeping away from road racing.  Not true.  The goal is to nurture the next generation of road racers.  But to do that we first need more karters to start racing with us now.  Then the charm of road racing will work it's magic, and getting out on the fast big track will be a natural progression.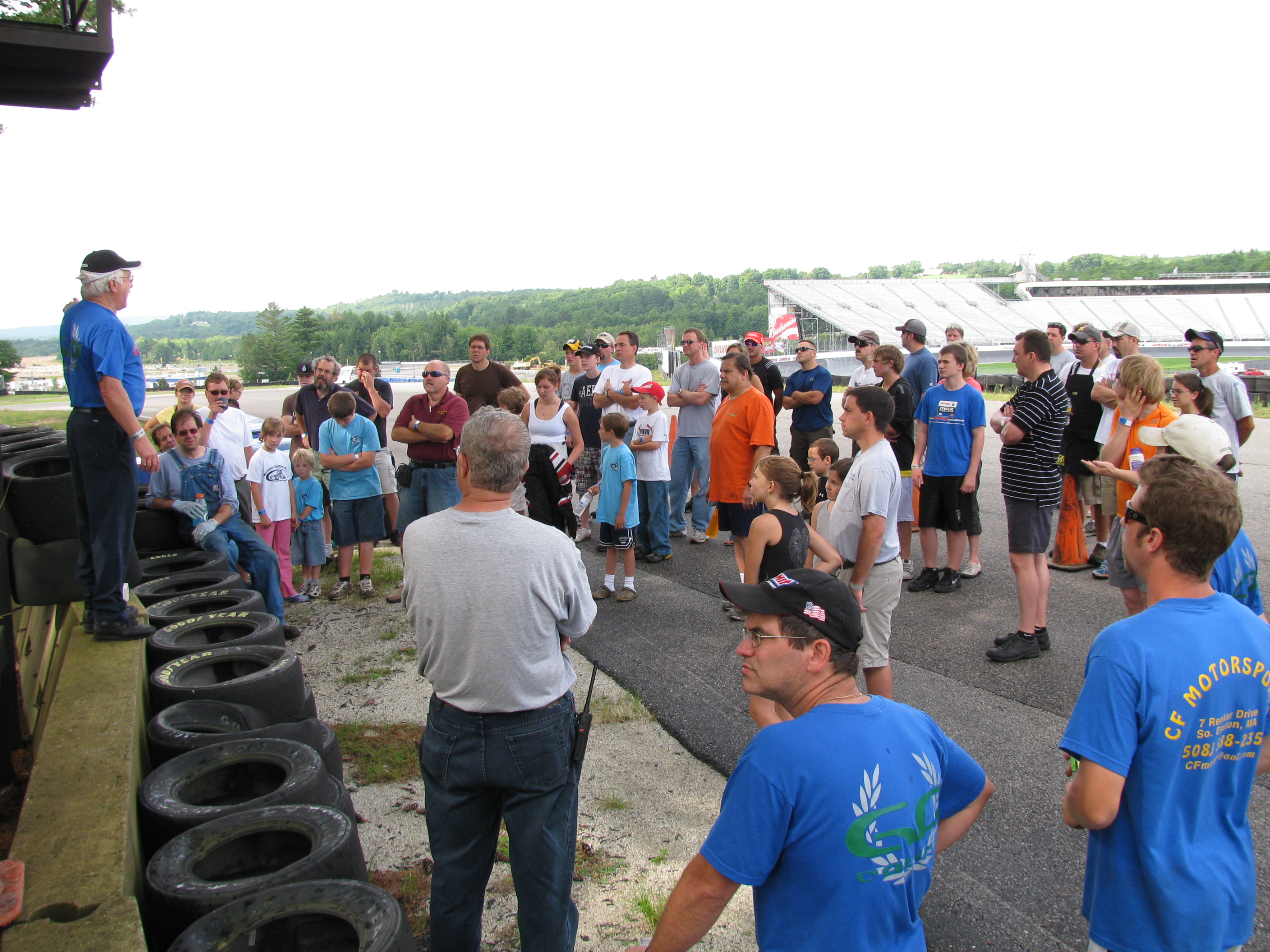 We have a lot going for us. New Hampshire Motor Speedway is the premier track in the Northeast.  It is where the pros race, so every driver wants to race here. It is fast and ever challenging.  Also, we're a fun group of people who are quick with advice, an old story and an experienced wrench.
NHKA is a great series to race, and we are great people to race with. It is up to us to put out the welcome mat and spread the word. Because obviously, what the NHKA Racing Series needs is more drivers.
Plans for next year are far from set in stone. I am very busy exploring every possible opportunity to offer more racing for more racers.
Now I'm asking for your help to grow this series.  I need your ideas, your contacts, your time and your passion for racing.
Lee Camarra
One Response to "Letter from the President | August 2009"