Saturday – NHKA Racing Series Race 10


You've heard about the big, competitive fields at NHKA events. If you haven't raced with us yet, this is your last chance of the season to get your cordura covered butt out there! Saturday will be a full day of action across multiple classes: Shifters, TaGs, 2-cycle, 4-cycle and kid classes. If you've got a kart, and it's not a twin engine, we'll find you a race. The day's trophies are sponsored by Apex Kartsports. Gates and registration open at 7am.
Saturday Night – Design and build the perfect endurance track, then gather around the campfire
When the day's racing is done, it'll be time to start thinking about what track layout we want for Sunday's endurances. Tri-oval? Flat-track oval? Bullring? Maybe kidney shaped? We'll all put our heads together and build something cool. Then we'll lit up the campfire. So bring your snacks, beverages and best stories from the year, as well as your ideas about fun off-season events.
Sunday – One-Hour Endurance Races
You set up a great track, but can you set up your kart race on it for an hour? You can go it on your own or team up with another driver. The top finishers will get a trophy sponsored in honor of NHKA members and racers, as well as other great prizes like NHKA t-shirts, NHKA memberships and race entries.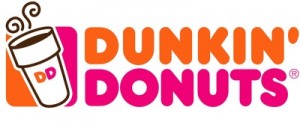 • 7am: Gates and registration open
• 8-9am: Breakfast sponsored by Dunkin Donuts
• 9am: 15 min open warm up for all racers
• 9:30am: Endurance Races
– 30-min race for all kids under 12yrs:
Baby, Micro, Mini, Cadets & 4-Cycle Jr.
– 1-hour race for 2-Cycle Pipe, WorldFormula, DD2, Shifters
– 1-hour race for TaG Jr., TaG Sr., and TaG Masters
One-Hour Endurance Race Rules/Details
• All karts meeting regular NHKA rules will be accepted.
• Open rule on tires and fuel – no additives.
• Races are timed.
• Clock paused at 30 minutes.
• Each team or solo driver has 5 minutes to make a mandatory pit stop.
• When done work, karts will form a single line in the designated area on the grid.
• Clock restarts for another 30 minutes, karts resume racing upon re-entering track.
• Driver or team to complete the most laps wins!
A Great Deal On a Great Deal of Track Time
$20: Two-day pit pass for all racers & spectators over 12yrs
$15: Sunday-only pit pass for all racers & spectators over 12yrs
$10: Two-day pit pass for spectators over 65yrs and under 12yrs
$25: Weekend camping, paid to track
$45/$50 at track: Saturday NHKA race entry
$75 Solo/$100 Two-Driver Team: Kart Fest Endurance Race entry
$45/$50 at track: Micro, Mini, Cadets & 4-Cycle Jr. each day
As Always – Baby Karts are FREE