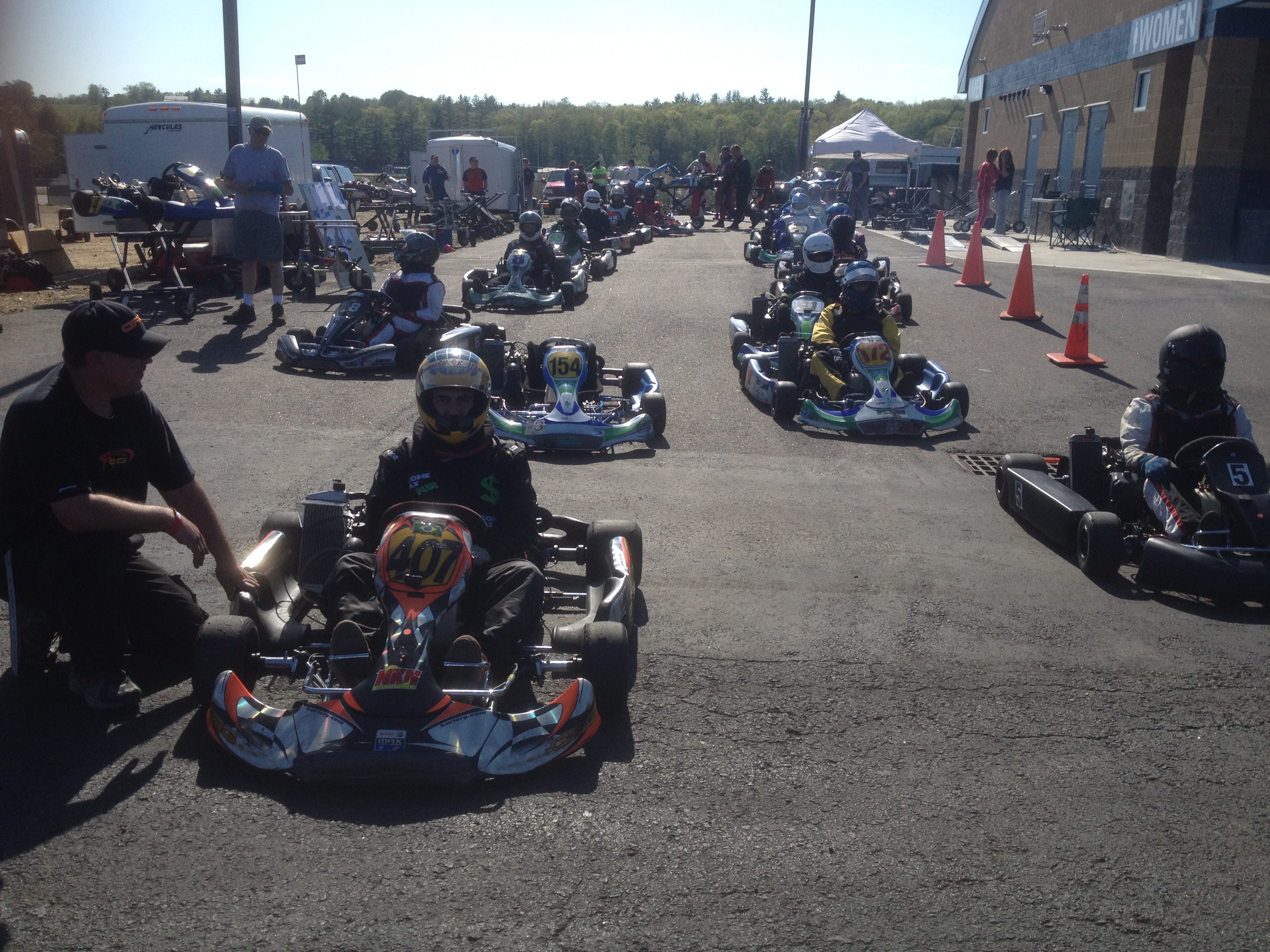 It's time for the Northeast's biggest karting event of the season. The NHKA Racing Series driven by Checkered Flag Indoor Karting is co-hosting the Kart Weekend at New Hampshire Motor Speedway. This big event is expected to draw hundreds of karting enthusiasts for the best in sprint and circle-track racing.
On Saturday and Sunday, the NHKA will be holding Series Races 4 & 5 on the tight and twisting S3 Lot temp track in its first two-day event of the season. At the same time, less than 100 yards away on the Bowl oval, Granite State Karting will be hosting "The Briggs Big Event" for circle-track karters.
There will be a huge party Saturday night with a cookout and fun contests and prizes for racers of all ages….
Tire Changing Contest Who is the fastest?
Kart Show Think you got the coolest kart? Everyone votes, top 3 get trophies.
Hot Dog Eating Contest Whoever downs 2 dogs and a Coke fastest wins!
Free hot dogs and burgers Want something else? Bring it and we'll grill it for you.
Bring your own beverages Alcohol is fine once on-track activities are done.
Bring a side dish to share Show off your best recipe, it'll be much appreciated!
NHKA racers are welcome to arrive Friday night 6-9pm. The track charges $25 per weekend for camping. There's a brand new shower facility right at the S3 Lot.
This is karting fun at its best! There will be so much to see and do, making it the perfect weekend to invite anyone you know who might be interested in getting into the sport. It's also the perfect time to display any used karts you have to sell… it could mean one more kart out on the track, and one more person to race!
Get your pre-registrations in now (remember, one for each day.) You'll definitely want to maximize your track time because there's no telling what kind of course layout Mike and the crew will throw at us this time. This is going to be great!