Interstate Kart SeriesThe Northeast's Regional Championship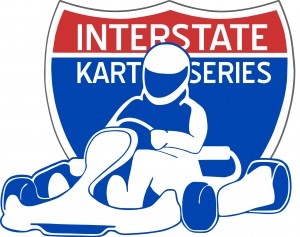 If variety is the spice of life, the Interstate Kart Series (IKS) pours it on. IKS gives racers the chance to compete on different configurations of three different tracks – Canaan Motor Club, New Hampshire Motor Speedway's Hill Course and X1 Outdoors – and do so against some of the largest grids of karts seen in the Northeast.
2018 IKS Schedule
May 26 Canaan
June 24 X1
July 28 NHMS
August 19 X1
September 15 NHMS
October 14 X1
In 2014 the IKS hosted the first karting event at Thompson Speedway Motorsports Park. In 2015 IKS karters were among the very first racers to turn laps at speed at Canaan Motor Club. In 2016 & 2017 we brought kart road racing back to New England at Canaan. In 2018, our karters were the first to compete at Club Motorsports in Tamworth, NH. What will 2019 bring? Stay tuned!
"There are karters who enjoy the challenge of more tracks and more competition – and they don't mind crossing state lines to get it," says Race Director Mike Camarra. "With IKS you're racing for a regional championship. So you can go to other tracks and feel comfortable going hard against the local drivers knowing they'll be doing the same when the IKS come to your home track. Plus, we're always trying to get you access to facilities nobody has raced. As soon as we ink a deal, we'll be waving you in the gate. The IKS is all about big grids and cool, new experiences."
View Final 2017 IKS Championship Results
View Final 2016 IKS Championship Results
View Final 2015 IKS Championship Results
View Final 2014 IKS Championship Results
Rules
• Same classes and weights as shared by the NHKA and X1 Outdoors
• Points calculated from the results of selected club races
• Same points system as NHKA (see below), plus…
• 2 bonus points for winning the pole
• 5 bonus points for winning the pre-final/heat race
• One drop race – five best of the six events will be totaled
Championship Points Structure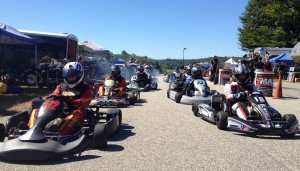 1st Place: 100 points
2nd Place: 90 points
3rd Place: 85 points
4th Place: 80 points
5th Place: 75 points
6th Place: 70 points
7th Place: 65 points
8th Place: 60 points
9th Place: 55 points
10th Place: 50 points
11th-Last Place: 40 points
Pole Win: 2 bonus points
Heat Win: 5 bonus points
ONE DROP RACE: Your lowest finish of the season will be dropped in calculating the final championship points. This may be a race you do not attend, but will not be a race missed due to suspension or a disqualification. If a race is cancelled, that race will be everyone's drop.
DID NOT START (DNS): If for whatever reason you are unable to start the Final, so long as the day's entry fee has been paid and you personally present the kart when the Final is called to the grid or have spoken directly to the race director, you will receive points for the position after the last kart scored on the track. If more than one kart is to receive DNS points, they will be sorted by finishing position in the Pre-Final, then by Qualifying result, then by least annoying. Special circumstances may apply at the discretion of the race director.
DISQUALIFICATION: -2 points will be given in the event of disqualification, and will NOT be counted as your drop race in calculating the final season championship points. Disqualifications may be given for weight, tech or conduct violations.
POINTS TIE BREAKERS: In the event of two drivers having equal final season championship points (after calculating the drop), the tied position will be awarded to the highest finishing driver in the last race.
SaveSave