All New Championship for the Northeast:
Interstate Kart Series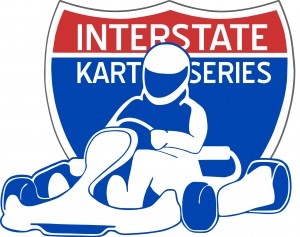 If variety is the spice of life, the new Interstate Kart Series (IKS) gives go-kart racers in the Northeast the chance to pour it on. The series is run by NHKA Racing Series Race Director Mike Camarra in collaboration with Dave Davies of the F1 Outdoors club series. The first IKS season will be split evenly between the two tracks:
May 4th – F1 Outdoors
June 7th – NHMS Hill
July 6th – Thompson Speedway
June 22nd – F1 Outdoors
July 19th – NHMS/Hill
September 13th – NHMS/Hill
November 2nd – F1 Outdoors
In the first season of the IKS, Camarra is looking to keep it simple. "We're starting with two tracks well-known to local sprint racers, and we're sticking with a program the racers know and like. Plus, there's no extra cost to compete."
"We wanted to give karters in the Northeast a good reason to race at more than one track without forcing anyone to chase points for their home series," says Camarra. "And with the first IKS championships at stake, a competitor can go to the other tracks and feel comfortable racing hard against the local drivers. This is just the start. In the future we'd like to offer even more tracks. There are great new facilities opening soon as well as great existing ones, plus there are other venues we're working to develop. The IKS will give us a context to offer racers cool, new experiences."
RULES
• Same classes and weights as shared by the NHKA and F1
• Points based upon results of select regularly scheduled club races
• Same points system as the NHKA (see below), plus…
• 2 bonus points for winning the pole
• 5 bonus points for winning the pre-final/heat race
• One drop race – five best of the six events will be totaled
CHAMPIONSHIP POINTS SYSTEM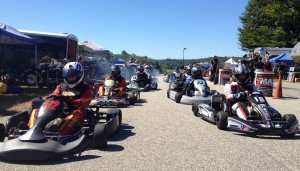 1st Place: 100 points
2nd Place: 90 points
3rd Place: 85 points
4th Place: 80 points
5th Place: 75 points
6th Place: 70 points
7th Place: 65 points
8th Place: 60 points
9th Place: 55 points
10th Place: 50 points
11th-Last Place: 40 points
Pole Win: 2 bonus points
Heat Win: 5 bonus points
ONE DROP RACE: In 2014, your lowest finish of the season will be dropped in calculating the final championship points. This may be a race you do not attend, but will not be a race missed due to suspension or a disqualification.
DID NOT START (DNS): If for whatever reason you are unable to participate in the Final, you will receive 40 points for last place. However, you must have been in attendance at the event, paid your entry and participated in at least one on-track session.
DISQUALIFICATION: -2 points will be given in the event of disqualification, and will NOT be counted as your drop race in calculating the final season championship points. Disqualifications may be given for weight, tech or conduct violations.
POINTS TIE BREAKERS: In the event of two drivers having equal final season championship points (after calculating the drop), the tied position will be awarded to the highest finishing driver in the last race.